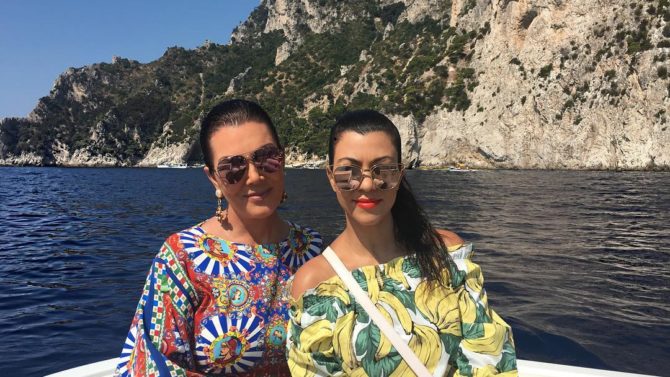 Kourtney Kardashian decidió reunirse con su madre y viajar a Italia para una escapada veraniega al mejor estilo. Las estrellas de Keeping Up with the Kardashians tomaron sus cuentas de Instagram para compartir con sus seguidores sus mejores atuendos para el sol europeo.
En una foto titulada "Mamma", la mayor del clan Kardashian se ve junto a Kris Jenner disfrutando de un paseo en yate.
En otra imagen compartida en la red social, la socialité de 37 años muestra su cuerpo en un bikini dorado.
Uno de los pequeños de esta orgullosa madre de tres aparece mirando el hermoso paisaje de la isla italiana en la siguente fotografía compartida.
La matriarca de este famoso grupo familiar compartió una pintoresca foto desde las calles de la isla de Capri, donde se le ve muy a gusto.