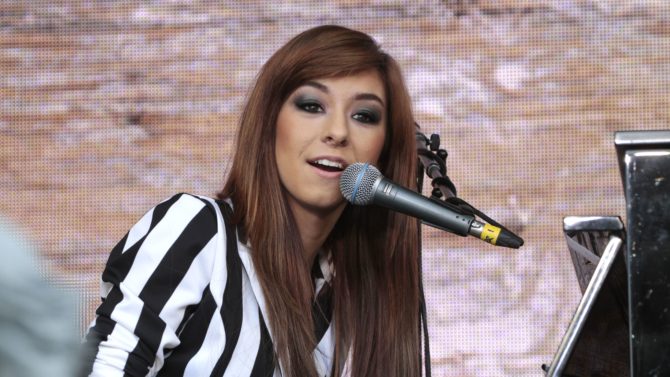 Muy pronto se podrán escuchar las canciones en las que Christina Grimmie estaba trabajando antes de su repentina muerte, el pasado 10 de junio.
El mánager de la joven cantante, Brian Teefey, anunció las fechas de estreno de 4 videos musicales que serán lanzados en exclusiva en Billboard.com y posteriormente en YouTube y Facebook, informa el sitio de People.
VER TAMBIÉN Familia de Christina Grimmie agradece el apoyo tras la muerte de la cantante
Ellos son: "Snow White" (11 de agosto de 2016); "Anybody's You" (18 de agosto); "Deception" (25 de agosto) y "Without Him" (1 de septiembre).
"Agosto será una celebración visual del álbum Side A. Tenemos una miniserie de cuatro partes de los videos musicales para Side A titulada 'The Ballad of Jessica Blue'", compartió Teefey en un comunicado publicado en Twitter.
"Christina filmó estos videos en febrero, con seis horas de coreografía y cuatro días de filmación antes de irse de gira para  su WildFire tour", comentó su mánager, y agregó:  "No podría estar más orgulloso de ella y todos los involucrados por el trabajo de amor que se puso en este proyecto".
Grimmie, quien tenía 22 años al momento de su muerte, fue concursante del programa de talentos The Voice y estaba haciendo su carrera artística con grandes expectativas. El viernes 10 de junio abrió el concierto de la banda Before You Exit en el Plaza Live, en Orlando, Florida, y a la salida donde estaba firmando autógrafos un hombre le disparó.