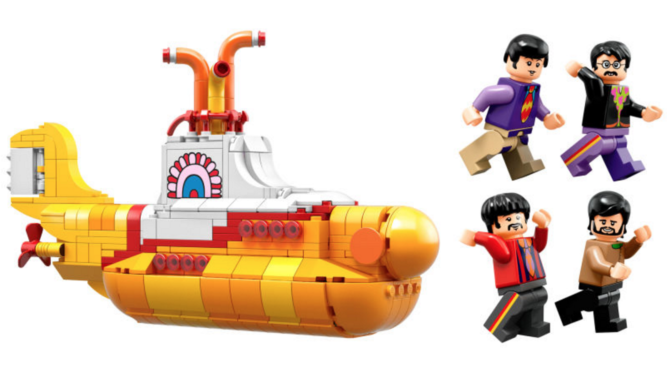 A partir del próximo 1 de noviembre, la marca Lego pondrá a la venta el set de figuras Yellow Submarine que rinde tributo a la legendaria banda británica The Beatles y su famosa película.
El nuevo set tiene 550 piezas para armar a los cuatro integrantes del grupo: John Lennon, Paul McCartney, George Harrison y Ringo Starr, además del submarino amarillo, informó la compañía de juguetes.
"La creación del modelo Yellow Submarine fue realmente mi manera de demostrar mi afecto a The Beatles, así como rendirle un pequeño tributo al fenómeno que es esta banda", dijo Szeto, y agregó que el producto es "brillante, divertido y colorido".