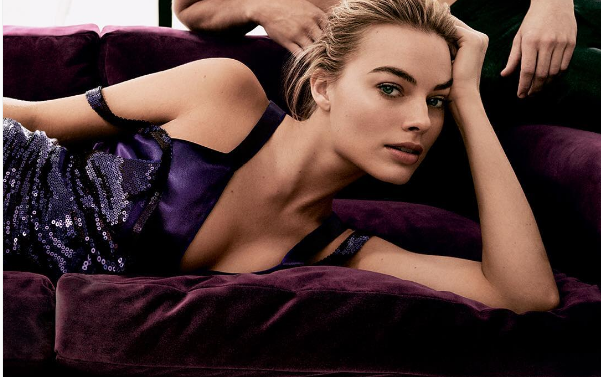 La actriz Margot Robbie se convierte en la imagen del nuevo perfume de Calvin Klein en la primera campaña publicitaria que protagoniza.
"Presentamos a Margot Robbie en Deep Euphoria, la nueva fragancia de Calvin Klein disponible a nivel mundial en agosto", se lee en el mensaje que publicó la marca en Instagram para darle la bienvenida a la actriz.
En la imagen, la estrella de Suicide Squad aparece recostada en un sofá de terciopelo luciendo un vestido con lentejuelas en color berenjena de Calvin Klein Collection mientras un musculoso hombre sin camisa, presumiendo de abdominales, se puede ver en el apoyabrazos del mueble.
"Estoy encantada de ser la cara de Deep Euphoria de Calvin Klein. Esta es mi primera campaña publicitaria y me siento honrada de que sea con Calvin Klein, una marca icónica que he conocido y amado por muchos años", dijo en un comunicado la actriz de 25 años.
El perfume está pensado en la mujer provocativa, liberada y con un sentido de aventura. Según Melisa Goldie, jefa de mercadeo de Calvin Klein, la actriz de la cinta The Legend of Tarzan, es una mujer que le gustar tomar riesgos, y que sabrá explorar los múltiplas aspectos de su personalidad a través de la fantasía en la campaña de publicidad del nuevo perfume.