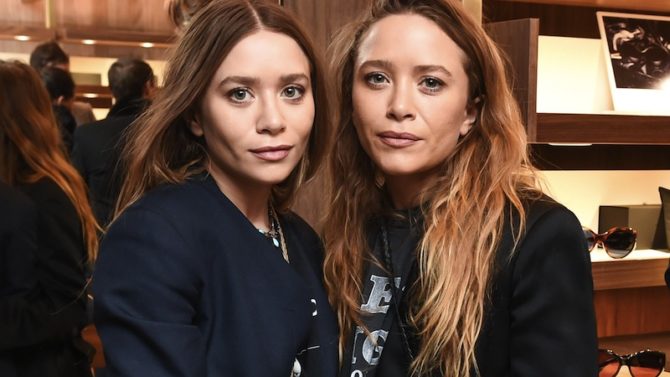 El Consejo de Diseñadores de Moda de Estados Unidos (CFDA, por sus siglas en inglés: Council of Fashion Designers of America) nominó a las gemelas Ashley y Mary-Kate Olsen en la categoría de ropa de mujer. La asociación hace una entrega anual de premios en la que reconoce lo mejor del mundo de la moda.
Las gemelas, que saltaron a la fama gracias a su actuación en la serie Full House, fueron reconocidas por su línea de diseños The Row. En la misma categoría compiten con los diseñadores Joseph Altuzarra, Marc Jacobs, Jack McCollough y Lázaro Hernández, y Kate Mulleavy y Laura Mulleavy.
En cuanto a la ropa para hombre, los nominados en esta prestigiosa sección son: Dao-Yi Chow y Maxwell Osborne, Marcus Wainwright y David Neville, Tim Coppens, Thom Browne y Todd Snyder. Así lo comunicó hoy la agencia de noticias The Associated Press.
La ceremonia de premiación, conocida como los "Oscars de la moda", será el 6 de junio en Nueva York. Durante la velada, la diseñadora Norma Kamali recibirá el Premio a la trayectoria, mientras que Donna Karan será honrada con el Premio del fundador.
Todavía no se conocen los nominados para el premio al Ícono de la moda, el cual ha sido recibido en previas oportunidades por personalidades como Pharrell Williams y Rihanna.
En su página oficial, la CFDA es descrita como una asociación sin fines de lucro formada por 400 miembros, en su mayoría diseñadores de moda, cuya única manera de entrar al consejo es por medio de una invitación.