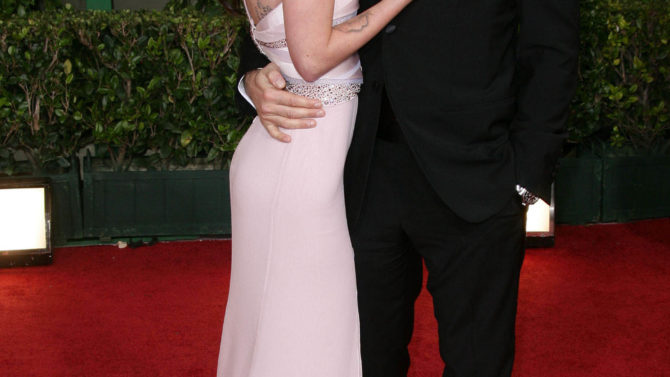 Megan Fox publicó una foto de su tercer hijo con Brian Austin Green. La actriz compartió el selfie junto a Journey River Green en su cuenta oficial de Instagram.
El bebé nació en Los Angeles, el pasado agosto. Journey es el tercer hijo de la pareja, quienes además son padres de Noah Shannon de 4 y Bodhi Ramson de dos años de edad.
La actriz había mantenido su embarazo en secreto, y lució su barriga en una alfombra roja de CinemaCon para promocionar su película, Teenage Mutant Ninja Turtles: Out of the Shadows.
Fox había pedido el divorcio de Green en agosto del año pasado, pero al parecer arreglaron sus diferencias y decidieron procrear de nuevo. Ambos llevan 10 años juntos y 6 de casados.