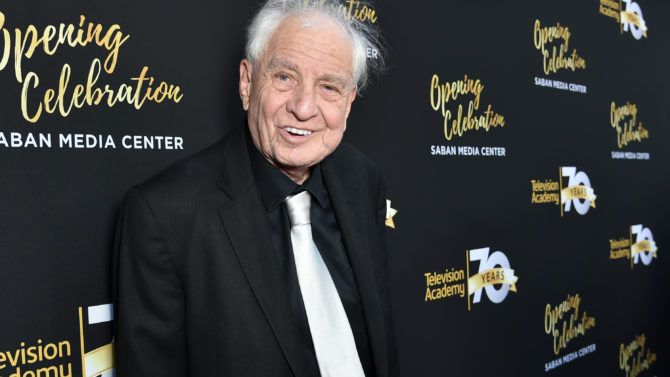 Garry Marshall, creador de algunos de los sitcoms más icónicos de los años 70 —como Happy Days, The Odd Couple, Laverne and Shirley, y Mork and Mindy—, y director de exitosas películas como Pretty Woman y The Princess Diaries murió este martes 19 de julio, a causa de complicaciones por un cuadro de neumonía. Tenía 81 años.
RELACIONADO Los famosos que han muerto en el 2016
Tras ser guionista de televisión, Marshall llegó a crear algunos de los sitcoms más cómicos de la década del 70, y dirigió filmes que se convirtieron en clásicos del cine: Happy Days es considerado uno de los sitcoms más exitosos de todos los tiempos; mientras que Mork and Mindy fue la serie que lanzó a la fama al gran Robin Williams y convirtió los tirantes de arcoíris en todo un fashion statement de la época. Pretty Woman catapultó a Julia Roberts como una de las leading ladies de Hollywood y The Princess Diaries convirtió a Anne Hathaway en favorita de los adolescentes.
Tras enterarse de la triste noticia de la muerte de Marshall, el protagonista de Happy Days, Henry Winkler, escribió en Twitter: "GARRY MARSHALL, descasa en paz. Gracias por mi vida profesional. Gracias por tu lealtad, amista y generosidad".
The Odd Couple —la adaptación de la obra de teatro de Neil Simon que Marshall desarrolló y produjo para ABC en 1970— marcó uno de sus éxitos más substanciales. Durante las cinco temporadas que estuvo al aire, el show obtuvo varias nominaciones al Emmy como Mejor serie cómica y le mereció varios galardones a los protagonistas, Jack Klugman y Tony Randall. (En el 2015, Marshall sirvió como asesor en el remake de CBS de la exitosa serie, que contó con Matthew Perry y Thomas Lennon como protagonistas.)
Su primer éxito en el cine fue la comedia romántica Pretty Woman (1990), protagonizada por Roberts y Richard Gere, la cual recaudó US$463 millones mundialmente. Roberts fue nominada a un Oscar como Mejore actriz, mientras que la cinta fue nominada a un Golden Globe como Mejor comedia/musical, y recibió una nominación a Mejor película extranjera en los premios Cesar de la Academia Francesa de las Artes y las Técnicas del Cine.
Y la lista de logros de Marshall continúa.
Que en paz descanse, Garry Marshall.
Reportaje de Carmel Dagan para Variety.