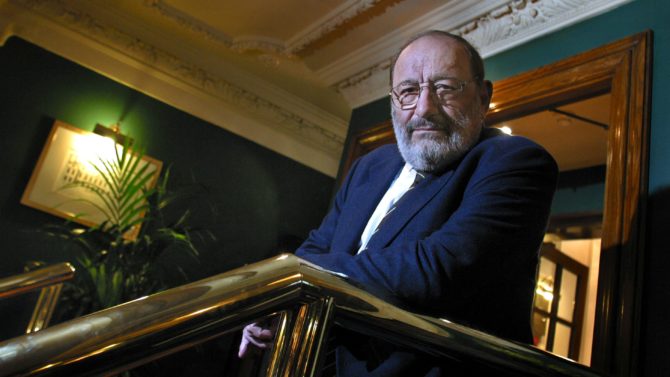 Umberto Eco, autor de la obra de misterio The Name of the Rose, murió a los 84 años de edad. Lori Glazer, vocera de la casa editorial estadounidense de Eco, confirmó que el escritor falleció el viernes 19 de febrero, aunque la causa de muerte todavía no ha sido revelada.
El autor oriundo de Alessandria, Italia, comenzó sus estudios en plena era del fascismo, para luego lograr establecerse como reconocido académico y semiólogo. Su extensa bibliografía incluye importantes obras y ensayos sobre la teoría de signos, y el significado de los símbolos en el lenguaje. En 1980 lanzó su obra The Name of the Rose, a través de la cual saltó a la fama mundial.
Esta novela de misterio estuvo ambientada en un monasterio medieval en el que había comenzado a ocurrir una extraña serie de asesinatos. En 1986 se estrenó una película basada en esta historia, protagonizada por Sean Connery en el rol del monje detective William of Baskerville y Christian Slater, en el papale de Adso of Melk. Este fue el único libro de este autor en llegar a la pantalla grande.
Entre otras de sus importantes obras se encuentran Foucault's Pendulum, libro que está considerado como la principal inspiración para el bestseller The Da Vinci Code del escritor estadounidense Dan Brown, Baudolino y Numero Zero, última obra de este prolífico escritor, que fue publicada en 2015.