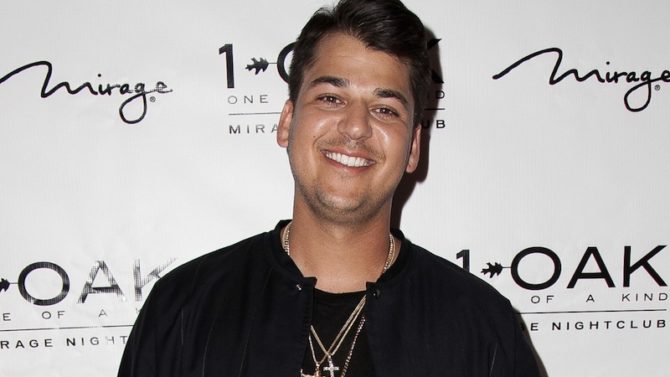 Rob Kardashian celebra hoy su cumpleaños número 29. El menor del matrimonio entre Kris Jenner y el fallecido abogado Robert Kardashian, dejó ver en su cuenta de Instagram que la celebración de su natalicio comenzó ayer junto a su novia, Blac Chyna.
Y ya hoy, su madre publicó un hermoso mensaje que lee: "Dios me bendijo de sobre manera el día en que naciste… Eres un hombre increíble, amable, divertido, inteligente y tienes un gran corazón. Eres hermoso por dentro y por fuera, y has traído mucha alegría a mi vida. Gracias por ser el mejor hijo que una madre podría soñar".
Khloé Kardashian, quien se ha destacado por tener una relación muy cercana con su hermano, escribió que él será su mejor amigo por siempre.
Kim, por su parte, publicó una foto de un cumpleaños previo de Rob, mientras que Kendall Jenner le deseó un feliz cumpleaños. Kylie, la menor del clan Kardashian-Jenner, compartió una tierna imagen de cuando eran pequeños.
Durante los últimos años, Robert, quien participó en la temporada número 13 de Dancing With The Stars ocupando el segundo lugar, enfrentó una profunda depresión a causa de su obesidad y de su reciente diagnostico de diabetes. Sin embargo, desde que comenzó su relación con Chyna, pareciera que este chico ha regresado a la palestra pública.