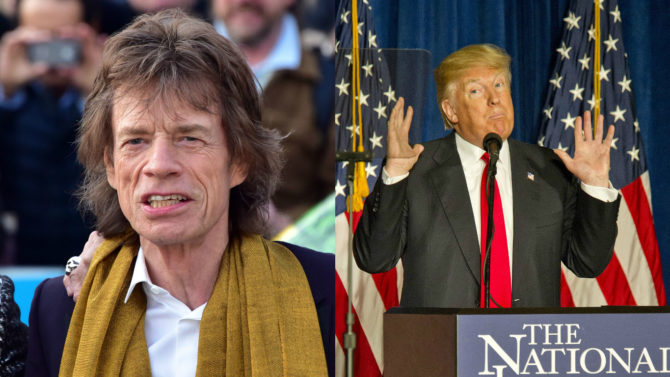 Los integrantes de la banda The Rolling Stones le pidieron al candidato a la presidencia de Estados Unidos por el Partido Republicano, Donald Trump, que deje de usar sus canciones durante sus actos de campaña política.
La agrupación británica liderada por Mick Jagger, expresó que nunca autorizó al equipo de campaña de Trump para usar su música y que "han solicitado que cesen cualquier uso inmediatamente", según publicó Time este miércoles.
VER TAMBIÉN Celebridades que se irían de Estados Unidos si Donald Trump llega a ser presidente [FOTOS]
Durante su campaña, el magnate ha utilizado los temas "You Can't Always Get What You Want," "Sympathy for the Devil" y "Brown Sugar", de la legendaria banda. Asimismo, las canciones "Cats" y "The Phantom of the Opera", de Elton John, han formado parte de algún que otro mitin político liderado por el empresario.
El pasado mes de febrero, uno de los integrantes de la campaña aseguró al New Yorker que es el mismo Trump quien escoge la música que enciende a sus seguidores.
VER TAMBIÉN The Rolling Stones, Paul McCartney, y más podrían reunirse en festival
Al comienzo de la campaña de Trump, quien actualmente lidera las encuestas del partido GOP, los artistas Adele, Steven Tyler (vocalista de la banda Aerosmith) y Neil Young también pidieron que sus canciones dejaran de ser utilizadas en eventos que involucraran al candidato.