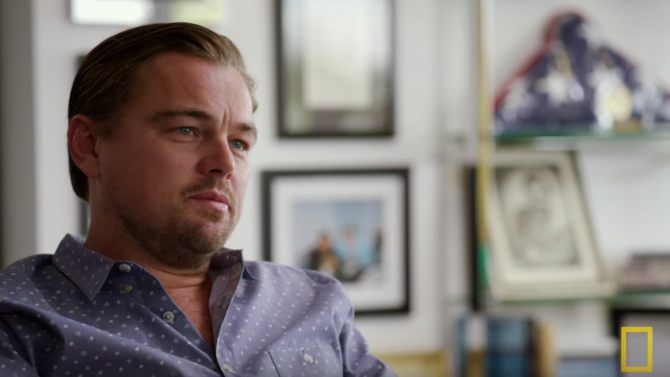 National Geographic Channel lanzó el tráiler del documental del actor Leonardo DiCaprio llamado Before the Flood, que trata sobre los grandes cambios climáticos que vive el planeta y sus consecuencias.
El filme fue producido y narrado por DiCaprio, y dirigido por el actor y director Fisher Stevens. La producción ejecutiva estuvo a cargo del cineasta Martin Scorsese.
"Solo quiero saber cuán lejos hemos ido, y si hay algo que podamos hacer para detenerlo", dice en el avance DiCaprio, reconocido también por su activa labor a favor del cuidado del medio ambiente.
El documental también muestra entrevistas y apariciones del presidente de los EE. UU., Barack Obama, el magnate e inventor Elon Musk y el Papa Francisco.
VER TAMBIÉN Leonardo DiCaprio dona US$15 millones para combatir el cambio climático
Before the Flood se estrenará en las salas de cine de Nueva York y Los Ángeles el próximo 21 de octubre, y se transmitirá globalmente por National Geographic Channel el 30 de octubre.
Pero antes de su estreno se presentará en exclusiva en la Casa Blanca, el 3 de octubre, luego de una reunión que mantendrá DiCaprio con Obama.