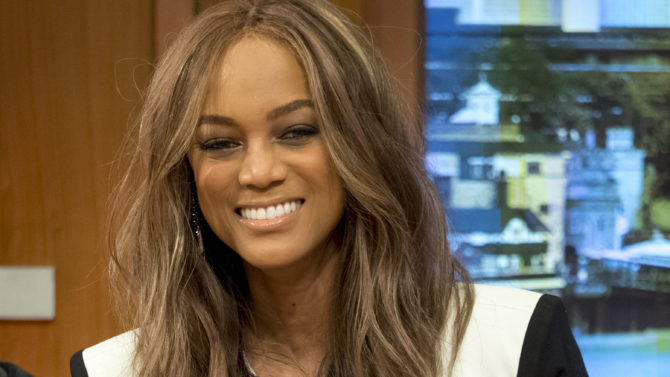 La supermodelo, presentadora de televisión y productora de cine Tyra Banks está lista para su nueva faceta: la de profesora.
Según publicó CNN, la exconductora de los programas America's Next Top Model y The Tyra Banks Show será una de las catedráticas de la Universidad de Stanford desde mayo de 2017. Durante dos semanas, Banks ofrecerá una clase sobre la creación y protección de una marca personal.
La agencia de noticias The Associate Press publicó que la universidad segura que el 25 % de los estudiantes graduados recibirán instrucción por parte de Tayra "sobre cómo aprovechar las redes sociales para que muestren su talento empresarial y cómo conducirse ante la prensa como líderes de negocios".
Para culminar el curso de manera exitosa, los estudiantes deberán compartir sus marcas personales a través de videos.
"Estoy más que emocionada. [Enseñar] está en mi sangre, no puedo esperar para conocer a mis estudiantes", escribió Banks en su cuenta de Twitter.
Banks, de 42 años, es reconocida como una de las modelos más famosas de los años 90. Un ejemplo de esto es que, en 1997, se convirtió en la primera modelo afroamericana en posar para la edición de trajes de baño de la revista Sports Illustrated.
Tyra estudió 3 años en Harvard, y luego lanzó al mercado una línea de belleza en 2014.