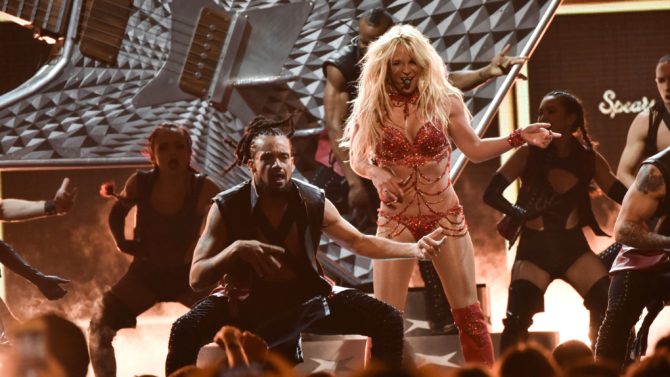 Britney Spears se apoderó del escenario de los Billboard Music Awards 2016 con una presentación que dejó atónitos a todos los presentes. Se trató de un popurrí que comenzó con temas más recientes de su discografía, como "Work B***h" y que siguió con otros éxitos de la intérprete, como "Womanizer", "I Love Rock n Roll" (versión pop de la famosa canción de Joan Jett), "Breathe on Me", "I'm a Slave 4 You", "Touch of My Hand" y "Toxic".
Spears mostró mucha piel en un outfit que reveló que la famosa de 34 años tiene un cuerpo envidiable, así algunos piensen que algunas de sus fotos tienen retoques de Photoshop.
Los Billboard Music Awards 2016 se llevaron a cabo en el recién inaugurado T-Mobile Arena de la ciudad de Las Vegas, Nevada y estuvieron animados por Ludacris y por la cantante Ciara.
Otros artistas que deleitaron a todos con su presencia en estos importantes premios del mundo de la música fueron Justin Bieber, DNCE, Adele y más.
Actualmente Spears tiene una residencia en Las Vegas, Nevada, se trata de un espectáculo titulado Piece of Me en donde cada noche repasa los mejores éxitos de su carrera.