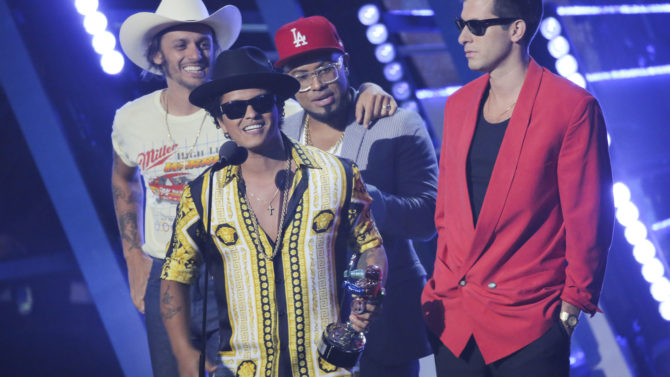 The Sequence , el grupo de hip-hop de los años ochenta, acusó a Bruno Mars de haber plagiado el exitoso tema Uptown Funk.
Según publicó el portal TMZ, el tema popularizado por Mars y Mark Ronson tiene mucho parecido a la canción "Funk You Up", original de la agrupación compuesta por Angie Stone, Cheryl the Pearl y Blondie. De acuerdo a la representante de la banda, Kali Bowyer, el single lanzado en 1979 tiene muchas similitudes con "Uptown Funk".
Fue por este sonado tema que Mars y Ronson ganaron el premio Grammy por "Grabación del año" durante la premiación celebrada el pasado 15 de febrero.
Aún no se han presentado acciones legales, aunque según el portal de farándula, esto podría ocurrir durante los próximos días.
Mars y el productor británico no son los primeros artistas que se ven envueltos en una situación como esta. Madonna, Michael Jackson, Shakira, Enrique Iglesias, Pharrell Williams, Radiohead y hasta Led Zeppelin, son tan solo algunos de los artistas o agrupaciones que han tenido que enfrentar pleitos legales por acusaciones de plagio.