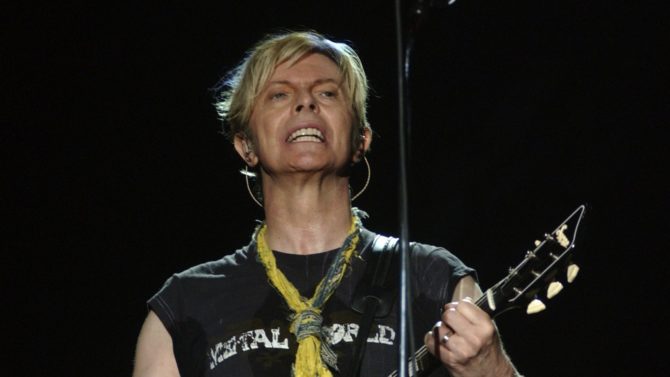 La cadena británica BBC anunció que en enero 2017 lanzará el documental David Bowie: The Last Five Years. Según publica la agencia de noticias EFE, el documental busca homenajear al artista en el primer aniversario de su muerte.
La BBC 2 será el encargado de estrenar la cinta dirigida por Francis Whately y que incluirá sonido inédito de la grabación del sencillo "Lazarus", el cual forma parte de Blackstar, el último álbum del legendario músico. Además, Watheley explicó que el filme revelará aspectos desconocidos de Bowie y declaraciones de sus allegados.
EFE también publica que el documental se centra en los álbumes The Next Day y Blackstar, que se estrenó dos días antes de la muerte de Bowie, el 10 de enero de 2016. Asimismo, Whathely dijo que con este proyecto dejará claro que la obra del también compositor presenta "temas constantes, como la alienación, la mortalidad y la fama".
El documental forma parte de un conjunto de programas que las cadenas de radio y televisión de la BBC transmitirán durante 2017 en memoria del artista.
Bowie falleció a inicios de este año a causa de cáncer de hígado.