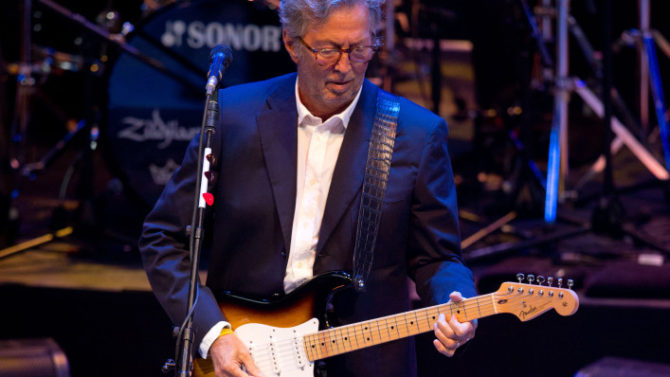 El guitarrista Eric Clapton formará parte del álbum de blues que lanzará el próximo año la banda The Rolling Stones, dijo Keith Richards durante una entrevista con BBC 6 Music.
Richards confirmó que Clapton había ido un varias veces al estudio donde la legendaria banda se encontraba grabando un álbum inspirado en el género blues.
"Como en los viejos tiempos en Richmond", dijo Richards haciendo referencia al lugar donde se encontraba el Crawdaddy Club, el garito donde unos jóvenes Stones y la antigua banda de Clapton, The Yardbirds, solían tocar.
A principios de año, la agrupación anunció que estaban trabajando en la producción de un nuevo disco que incluiría material nuevo, así como varios covers de referentes del blues, como Little Walter y Howlin' Wolf.
"Los títulos de las canciones no los puedo revelar en este momento, por la simple razón de que no me puedo acordar y no tengo la lista de nombres conmigo", dijo el músico 72 años a Matt Everett durante la entrevista.
Richards añadió que el disco tendrá "mucho Blues de Chicago" y esperan lanzarlo "en algún momento del próximo otoño".