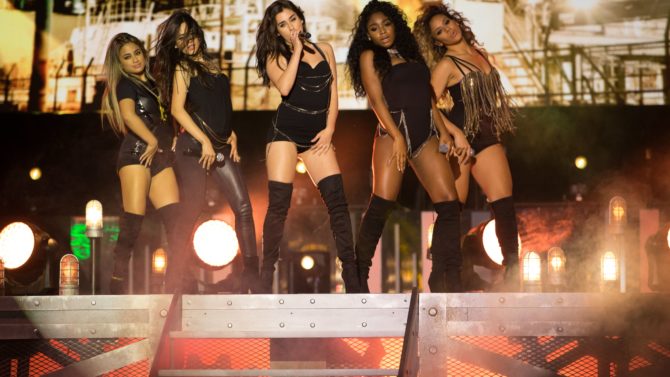 ¡Atención Harmonizers y fans de la gimnasia olímpica! El video de la canción "That's My Girl" de Fifth Harmony y las gimnastas de la selección USA ya está casi listo. A través de un tuit que publicó la cuenta oficial de NBC Olympics, el video de un minuto muestra a Aly Raisman, Simone Biles, Madison Kocian, Gabby Douglas y Laurie Hernández entrenando para los Juegos Olímpicos de Río 2016, y algunas competencias de los Olímpicos de Londres 2012.
Flipping out over this @FifthHarmony and @USAGym music video!#Rio2016 preview: https://t.co/Zd2IXU4qKA
https://t.co/JMF9aDeYuO

— NBC Olympics (@NBCOlympics) August 3, 2016

Y es que no podíamos esperar menos de esta canción de la agrupación que empodera a la mujer con sus letras.  Una de las estrofas alienta a levantarse a pesar de los obstáculos, "you've been down before, you've been hurt before, you got up before, you'll be good to go". Este es el mejor 'himno' que hemos escuchado en los últimos años, la lírica y el coro son el complemento perfecto para un deporte tan exigente como la gimnasia. Go Team USA!