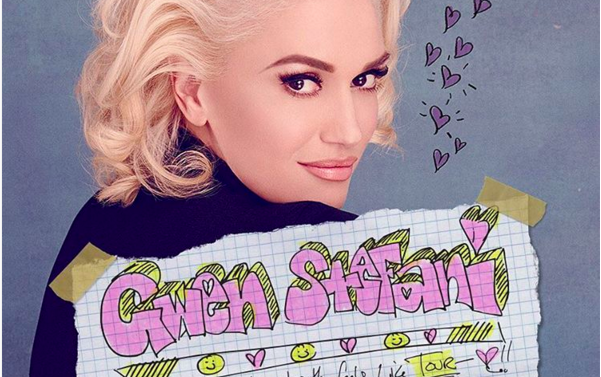 La cantante Gwen Stefani anunció este lunes en sus redes sociales las fechas para su gira de conciertos "This Is What The Truth Feels Like", en la que compartirá cartel con la rapera Eve.
Hace apenas un mes que Stefani lanzó su tercer álbum como solista, This is What the Truth Feels Like, que le valió la primera posición en la lista de Billboard 200, y ya tiene preparada una gira.
Este verano será el momento escogido para que la cantante de "Used to Love You" lleve su nuevo material musical a todos sus aficionados en la nación americana. La gira llamada "This Is What The Truth Feels Like" arranca el 12 de julio en Mansfield, Massachusetts y culmina el 15 de octubre en Inglewood, California.
La rapera y cantante de R&B, Eve, tendrá a cargo la apertura del show que las llevará por 27 ciudades de Estados Unidos. Ambas artistas habían colaborado en el pasado en los éxitos musicales "Let Me Blow Ya Mind" en 2001 para el disco de Eve, Scorpio, y "Rich Girl" en el 2004 para el disco de Stefani, Love. Angel. Music. Baby.
La rapera lanzó su más reciente producción Lip Lock, en 2013 y este fin de semana retomó su papel de "Terri Jones" en la película Barbershop: The Next Cut que este fin de semana debutó en taquilla en la segunda posición.