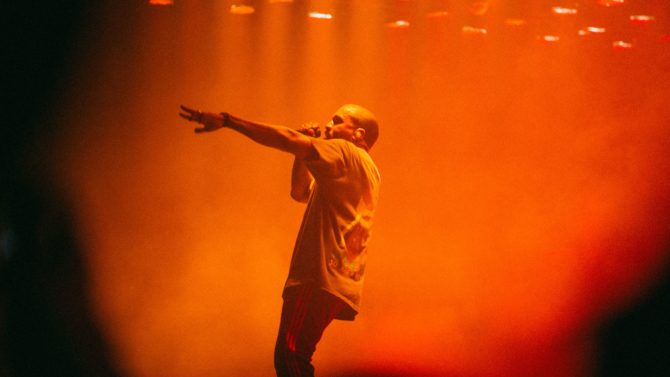 Kanye West hizo nuevamente de las suyas en la más reciente parada de su Saint Pablo tour, en Sacramento, California, la noche del sábado 19 de noviembre.
El rapero, quien tomó el escenario 90 minutos más tarde de lo planificado, dio mucho de qué hablar por el mensaje que le dedicó a Beyoncé y a Jay Z.
"Beyoncé, estaba dolido porque escuché que dijiste que no te presentarías en los MTV Video Music Awards a menos de que ganaras en la categoría de 'Video of the Year' por encima de mí y de 'Hotline Bling'", sentenció Kanye, haciendo referencia a la presentación de la cantante de Lemonade durante la premiación de MTV.
"Ahora no vayan a tratar de hablar mal de Beyoncé. Ella es genial, Taylor Swift es genial. Todos somos geniales, todos somos iguales. Pero a veces estamos jugando demasiado a la política y olvidamos quiénes somos con tal de ganar", agregó el cantante de "Famous", quien acto seguido comenzó a hablar del esposo de Beyoncé. "Jay Z — llámame, hermano. Todavía no me has llamado".
Aquí puedes escuchar a West, cortesía de usuarios de Twitter.
Luego de sus exclamaciones, West abandonó el escenario tras solamente haber interpretado 4 temas, dejando en asombro a la audiencia.
Este nuevo arrebato del cantante llega tan sólo dos días después de que confesara durante un concierto que no votó durante las elecciones,  pero que si lo hubiera hecho, su voto habría sido para el republicano Donald Trump.