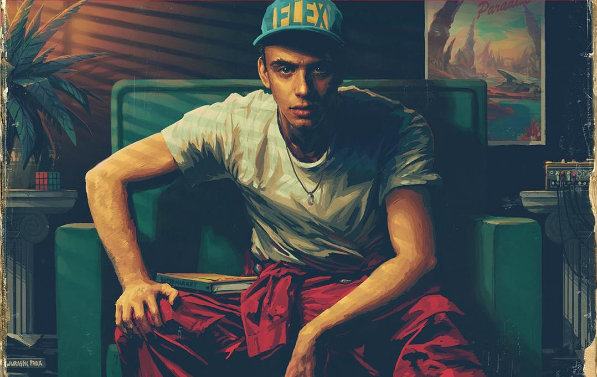 La vida te da sorpresas y si no pregúntale a los fans de Logic que recibieron con frenesí el nuevo mixtape que el artista estrenó este viernes 1 de julio en las redes sociales.
"Este mixtape es para todos mis fans. Quería darles algo para disfrutar en el verano. ¡Disfrútenlo! Y gracias por no solo apoyarme sino por hacerme el hombre que soy. Divirtámonos con el", escribió el artista sobre la producción que está disponible "donde quiera que escuches música".
El rapero presentó su nuevo material musical a través de su cuenta de Instagram donde invita a sus seguidores a disfrutar de su lírica a lo largo de las 11 canciones que conforman Bobby Tarantino.
Días después de iniciar su serie de conciertos The Endless Summer Tour, en el que comparte cartel con G-Eazy y cuenta también con invitados como YG y Yo Gotti, el rapero debutó su proyecto que llega después de The Incredible True Story, lanzado en 2015.
De la nada, Logic debutó su Bobby Tarantino, el quinto mixtape del músico que los fans en las redes han recibido con frenesí.
Bobby Tarantino producido por el propio Logic junto 6ix, incluye las canciones:
1. illuminatro
2. Flexicution
3. The Jam
4. Slave II
5. A Word From Our Sponsor
6. Wrist f. Pusha T
7.Super Mario World
8. Studio Ambience At Night: Malibu
9. 44 Bars
10. Slave
11. Deeper Than Money