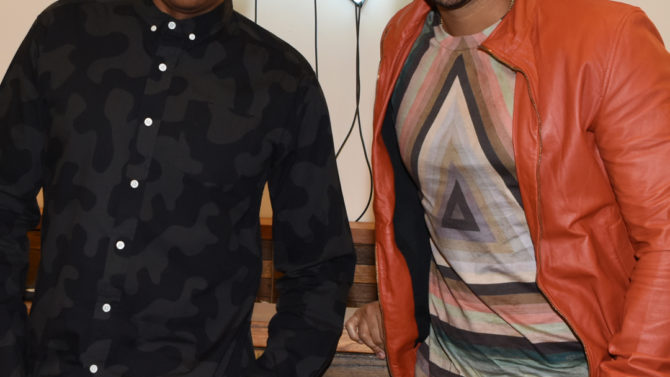 El "Rey de la Bachata" y productor multipremiado Romeo Santos firmó un acuerdo con Jay Z para lanzar Roc Nation Latin, una nueva división del famoso sello discográfico del marido de Beyoncé. 
VER TAMBIÉN Billboard Music Awards 2016: Romeo Santos gana Top Latin Music
Roc Nation Latin se centrará en apoyar a talentos hispanos y latinos, y tiene como objetivo llegar tanto al mercado nacional como al internacional.
Romeo Santos será el CEO de esta nueva división, y su socio y amigo de muchos años Johnny Marines ejercerá de presidente. La nueva división de entretenimiento confió plenamente en Santos por ser una de las figuras más importantes y representativas de la música latina, otorgándole el manejo exclusivo.
 "Reconocemos que el mercado latino es una gran parte de la cultura global. Estamos orgullosos de poder lograr una verdadera alianza con una persona que conoce y vive la cultura", dijo Jay Z con relación al lanzamiento.
Romeo Santos también expresó su alegría por este nuevo camino que se abre en su carrera: "[…] es una gran oportunidad para devolver todo lo aprendido durante estos años a nuevos talentos. No solo idolatro a Jay Z como artista sino también como empresario y magnate.  […]. Agradezco su confianza  y el que haya visto en mí su alianza a todos los latinos".
Aquí podemos ver el momento en el que ambos artistas firmaron el acuerdo:
La creación de esta nueva división de Roc Nation promete ser una de las grandes noticias del año para la música latina. El puertorriqueño Yandel ya ha demostrado su alegría por el acuerdo, felicitando así a Santos y congratulándose de este gran avance para la industria musical latina.
Welcome to the family @RomeoSantosPage hermano la industria latina necesita estos movimientos para crecer @rocnation pic.twitter.com/vaDgwPiC4Z

— Yandel (@yandeloficial) June 8, 2016
Roc Nation representa a grandes figuras de la música como Rihanna, Shakira, J. Cole, Santigold, HAIM, Meek Mill y Big Sean entre otros. Con Roc Nation Latin esperan poder ampliar su mercado musical hispano.