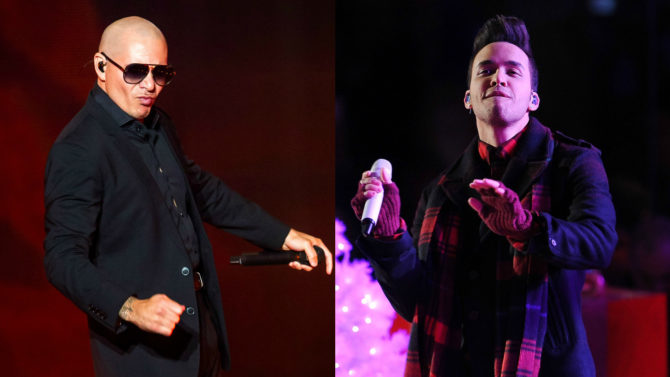 El cantante y productor Pitbull anunció este lunes 9 de mayo su gira de conciertos en Estados Unidos, en la que estará acompañado de Prince Royce.
El anuncio de la gira llamada The Bad Man Tour lo hizo el mismo artista de origen cubano a través de su cuenta de Twitter.
De la mano de la compañía Live Nation (propiedad de Jay-Z), The Bad Man Tour comenzará el próximo 6 de julio en Fresno, California, y luego irá a El Paso, Dallas, Houston, Laredo y San Antonio, en Texas. También llegará a distintas ciudades de Florida, entre otros destinos. Hasta el momento hay 21 fechas confirmadas.
La gira en conjunto del llamado Mr. Worldwide, de 35 años y el cantante neoyorquino de origen dominicano, de 26, comenzó a dar de qué hablar el año pasado, cuando ambos colaboraron en el tema "Back It Up".
Los boletos para The Bad Man Tour saldrán a la venta el próximo 14 de mayo en la página oficial de Live Nation.
A esta gira se podrían unir más artistas, dado que a lo largo de su carrera, el intérprete de "Como yo le doy" ha colaborado con Ricky Martin, Christina Aguilera, Shakira, Jennifer López, Marc Anthony y Enrique Iglesias, entre otras estrellas.