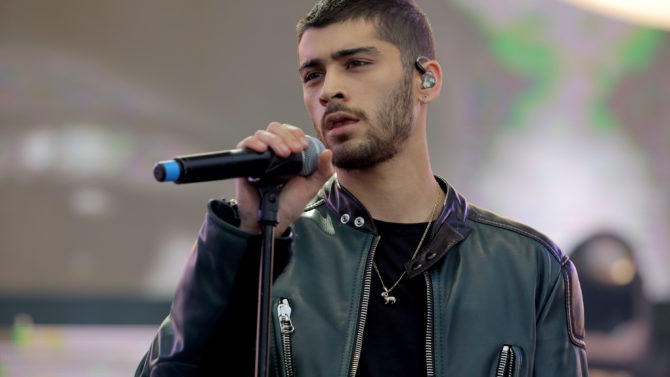 Zayn Malik está gozando el éxito del tema "Like I Would", el cual representa el segundo sencillo promocional de su primera producción como solista Mind of Mine.
VER TAMBIÉN Zayn Malik arranca suspiros al cantar "Like I Would" en la final de 'The Voice' [VIDEO]
Sin embargo, la cosa no se queda ahí, pues este viernes 27 de mayo, el artista lanzó siete nuevas versiones del single 'Like I Would'. Sí, siete canciones en un día.
Este EP representa colaboraciones con diferentes DJs, entre los cuales se encuentra The White Panda, Lenno, Sharam Jey, Oliver Nelson, Dave Audé, Troyboi y Rytmeklubben Remix.
Mientras tanto, Zayn continúa trabajando en la promoción del disco Mind of Mine, el cual fue lanzado hace solo dos meses. Esta producción debutó en el primer lugar en el Reino Unido, Estados Unidos, México y Australia, entre muchos otros países.
Además convirtió al exmiembro de One Direction en el primer artista masculino en debutar en el primer puesto de manera simultánea en el Reino Unido y Estados Unidos con un primer disco.
De esta producción también se desprende el tema "Pillowtalk" el cual lideró varias listas musicales internacionales, incluyendo la Singles Chart del Reino Unido y la Billboard Hot 100 de Estados Unidos.
VER TAMBIÉN Las 15 peleas más sonadas de famosos en Twitter
A continuación el tracking list del EP Like I Would: The Remixes:
The White Panda Remix
Lenno Remix
Sharam Jey Radio Mix
Oliver Nelson Remix
Dave Audé Radio Mix
Troyboi Remix
Rytmeklubben Remix