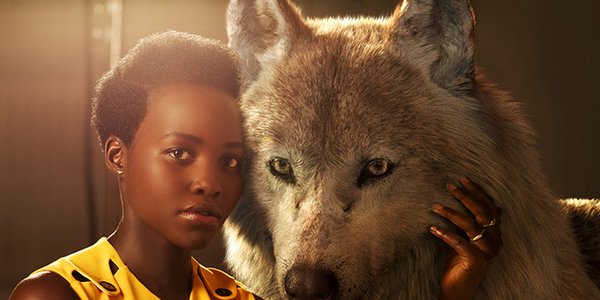 Disney reveló una serie de nuevos retratos del elenco de The Jungle Book donde cada actor sale al lado del personaje que interpreta en el filme. Entre ellos están Lupita Nyong'o junto a la loba Raksha, "la protectora, la madre eterna," dice Nyong'o sobre su rol. "La palabra 'Raksha' realmente significa protección en hindi. Me sentí conectada con eso, ella quiere proteger a un niño que no es suyo pero que cuida como si lo fuera".
Scarlett Johansson le presta su voz a Kaa, la pitón que intenta seducir y atrapar a Mowgli (Neel Sethi).
Idris Elba es el encargado de darle vida al tigre, Shere Khan, quien aterroriza a todo el mundo.
Y finalmente vemos a Christopher Walken junto al gigantesco gorila, King Louie quien, aunque se ve muy intimidante, en realidad es muy dulce.
Esta nueva versión del recordado clásico animado de Disney está dirigida por Jon Favreau. Acá Mowgli se embarca en un viaje donde conocerá a varios personajes, que no siempre tendrán las mejores intenciones, pero que formarán parte de esta cruzada donde el personaje principal del cuento descubrirá quién es él realmente.
The Jungle Book se estrena el 15 de abril de 2016.