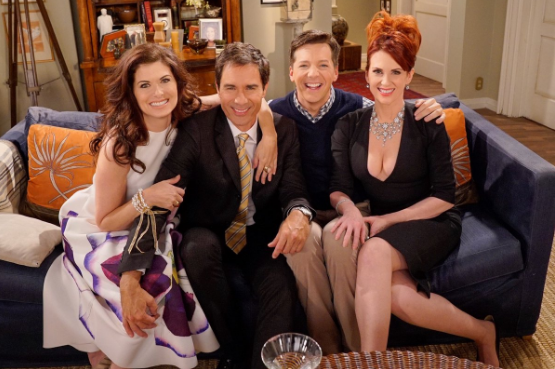 ¿Quién no recuerda a los maravillosos Will, Grace, Karen Walker, y Jack McFarland? El elenco de Will & Grace estuvo publicando muchas fotos en Twitter de lo que podría ser su regreso a la televisión. Sin embargo, la prueba fehaciente es un teaser de 20 segundos donde se lee "A band of heroes Will assemble to protect the world from aliens & destruction. Only an act of Grace can save them in their battle for what Is right. Only they can bring America Back from the brink.", dicho mensaje tiene escondida la clave en letras rojas, "Will & Grace is back", en otras palabras, que la serie está de regreso.
Will & Grace debutó en septiembre de 1998 y durante ocho años acompañaron a una fiel audiencia que fue fanática de esta especie de familia disfuncional.  El primer episodio tuvo 8.6 millones de rating, y estos fueron los personajes por los que siempre recordaremos a Debra Messing, Eric McCormack, Sean Hayes y Megan Mullally.
El elenco de la serie se reunió para motivar al voto. Messing ha sido muy expresiva sobre su apoyo a Hillary Clinton, y al final del video Mullaly dice "Make America bueno again", apoyando al eslogan de Trump, "make America great again".