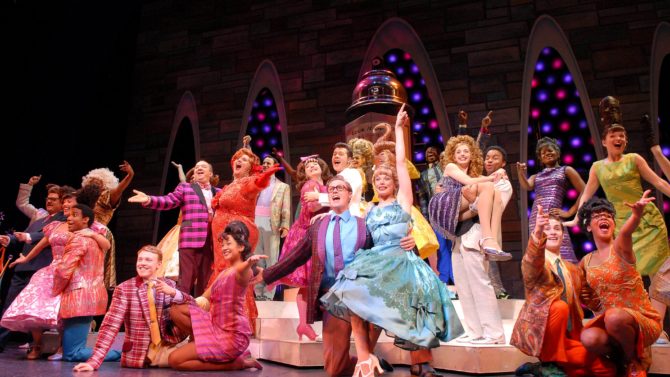 ¡Una versión totalmente en vivo del famoso musical Hairspray llegará a NBC en diciembre!
La cadena de televisión confirmó la noticia durante la conferencia Television Critics Association este 13 de enero. "El trato no se ha cerrado pero sabemos que Hairspray llega a NBC en diciembre. Eso es todo lo que podemos decir por los momentos", así lo señalaron Craig Zadan y Neil Meron quienes se encargarán del proyecto. "Ellos saben lo que hacen y estamos muy emocionados. Creemos que es una producción muy divertida, y aún más en vivo", dijo Robert Greenblatt de NBC.
Zadan y Meron estuvieron encargados de las últimas tres producciones en vivo de la cadena: The Wiz, Peter Pan y The Sound of Music. Marc Shaiman y Scott Wittman compondrán la banda sonora del especial.
Hairspray llegó a cines en 1988 con Ricki Lake como protagonista de la historia de una chica con sobrepeso que sueña con formar parte de un programa de baile en televisión. En 2007 Hollywood hizo un remake protagonizado por John Travolta, Queen Latifah, Amanda Bynes y Zac Efron.
¿A cuáles actores te gustaría ver como parte del elenco de este musical en vivo?