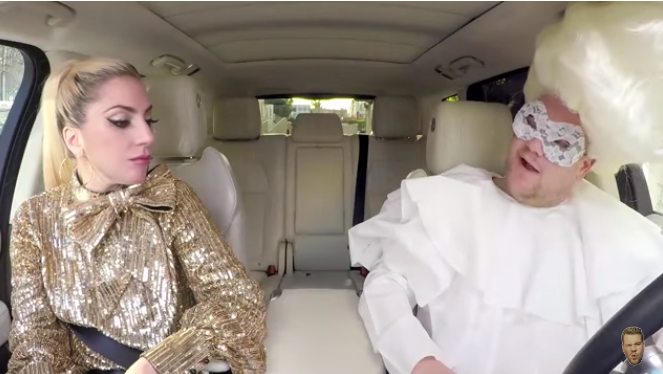 James Corden trae a su carro a Lady Gaga en el carpool karaoke de esta semana. En el adelanto de lo que será el segmento, el presentador le agradece a Gaga por acompañarlo, mientras ella baja la ventana y grita "¡muévete!"
Así empiezan a corear la canción de Ludacris, "Move Bitch Get Out Da Way".
Corden le pregunta a la intérprete de "Perfect Illusion" cómo se sintió al saber que cantaría en el medio tiempo del Súper Bowl. La cantante y el presentador actuaron cómo si Corden le estuviera haciendo la oferta.
Al final Corden sale con uno de los atuendos de Gaga y es para morirse de la risa. El episodio se emitirá este martes, 25 de octubre en The Late Late Show with James Corden.