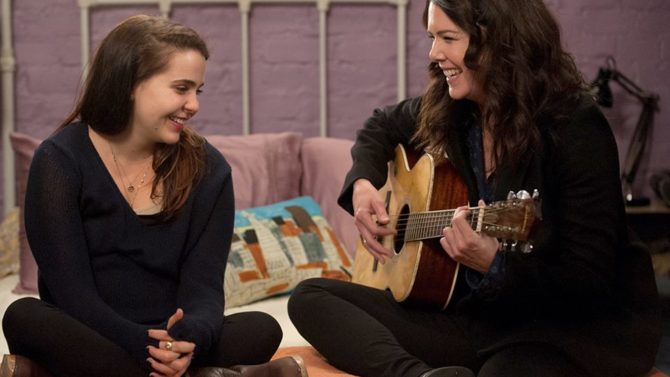 Las estrellas de la serie Parenthood Lauren Graham, Peter Krause y Mae Whitman se reunieron durante el espectáculo The Mystery of Love & Sex, del cual Whitman forma parte del elenco, y que se presenta en el Mark Taper Forum de Los Ángeles.
"Los Braverman tenemos que mantenernos juntos", escribió Whitman, de 27 años, junto a una foto de los tres que publicó en su cuenta oficial de Instagram, haciendo referencia a la serie Parenthood en la que, durante cinco años, le dieron vida a la familia Braverman.
Mientras tanto, Graham, de 48 años, se prepara para el regreso de la popular serie Gilmore Girls, por Netflix. Aunque aun no se ha confirmado la fecha de estreno, se sabe que la producción comenzó a rodar en febrero, en Los Ángeles.
Graham y Krause mantienen una relación amorosa en la vida real, la cual confirmaron en 2014. Durante una entrevista con Ellen DeGeneres, la actriz dijo que no consideraban que sea necesario casarse, ya que después de estar juntos cinco años, mientras filmaban, "es como si ya estuviéramos casados".
La serie estadounidense Parenthood, que comenzó en el año 2010 y se extendió hasta 2015, fue protagonizada por Krause, Whitman, Graham, Monica Potter, Dax Shepard, Erika Christensen, Joy Bryant, Bonnie Bedelia y Craig T. Nelson.