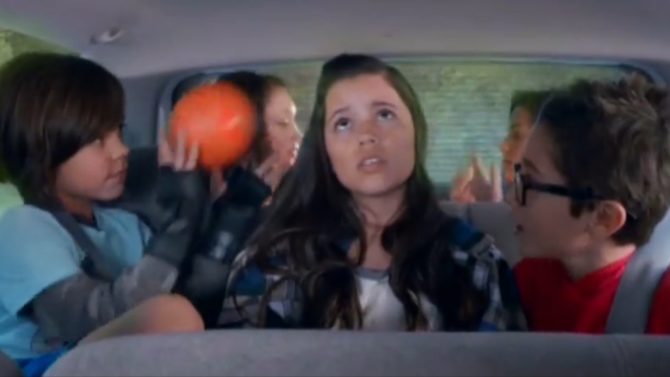 El más reciente adelanto de la nueva serie del Disney Channel, titulada Stuck In the Middle, lo tenemos acá en Variety Latino, ¡y está lleno de música!
En el clip conocemos a la gran familia de Harley Diaz, interpretada por Jenna Ortega, una chiquilla que intenta sobrevivir como la hija del medio de 9 hermanos y hermanas. El video te lleva a través de un viaje musical donde se puede escuchar la canción central del show, interpretada por Sonus, un trío de chicos californianos que viven actualmente en Argentina.
El elenco de Stuck In the Middle está compuesto por actores como Isaak Presley, Ronni Hawk, Nicolas Bechtel, Cerina Vincent y Joe Nieves. Ortega también forma parte de Jane The Virgin, show donde hace el papel de Jane (Gina Rodríguez) en flashbacks que ilustran la vida del personaje cuando era una niña. Además de aparecer en esta serie de The CW, el joven talento prestará su voz para la película animada Elena of Avalor de Disney Junior.
Este viernes Jenna visitará nuestros estudios para hablarnos sobre esta nueva serie y otros proyectos, ¡así que pendiente para que no te pierdas la entrevista! A continuación, te dejamos con el divertido videoclip de Sonus.