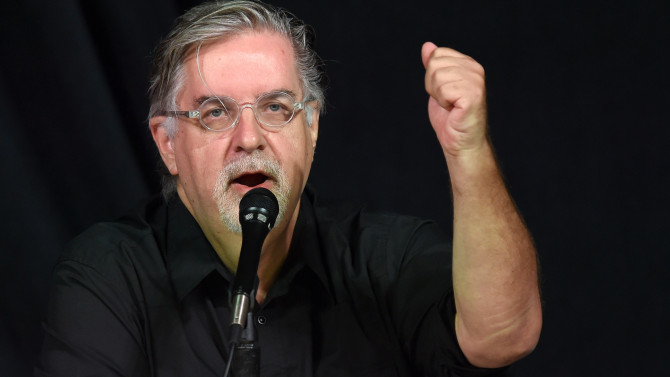 De acuerdo a información publicada por Variety, Netflix se encuentra en conversaciones con Matt Groening, el creador de The Simpsons, para desarrollar una nueva serie animada.
Los detalles de este nuevo proyecto todavía se mantienen completamente bajo llave, pero se conoce que Groening será el creador y escritor de este nuevo show. Asimismo, la plataforma de streaming estaría considerando ordenar 2 temporadas de 10 episodios cada una.
The Simpsons se ha convertido en uno de los programas animados más emblemáticos de todo el mundo y recientemente fue renovado para su temporada número 28, que verá la luz en 2017. Futurama, también de la autoría de Groening, se mantuvo al aire por 15 años a través de Fox y Comedy Central. Este divertido seriado llegó a su fin en 2013.
Mientras tanto, la popularidad de Netflix crece cada día más, y la plataforma de Internet se ha encargado de expandir poco a poco su programación original, que incluye shows como  BoJack Horseman y F Is for Family en su repertorio animado. Por si fuera poco, próximamente el universo de Dr. Seuss también tendrá lugar en esta compañía de streaming con la nueva serie Dr. Seuss' Green Eggs and Ham.