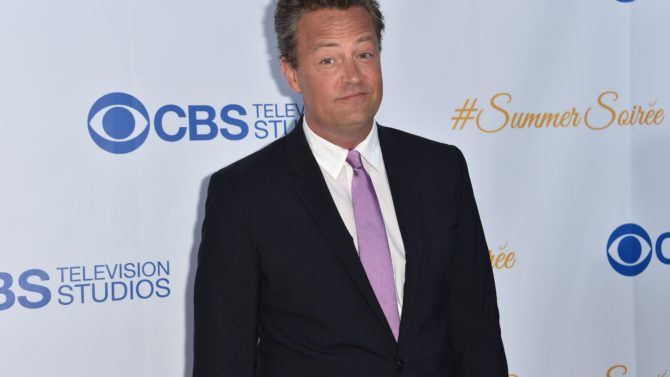 Matthew Perry interpretará a Ted Kennedy, acompañado de Katie Holmes, en la serie The Kennedys: After Camelot.
La cadena de televisión Reelz será nuevamente la encargada de adaptar a la televisión la historia de uno de los miembros de la familia Kennedy. En este caso se tratará de una miniserie de cuatro partes donde Perry servirá además como productor ejecutivo.
"Es un privilegio tener a un actor de la talla de Matthew Perry con la capacidad de abordar un personaje tan complejo y controversial como la figura de Ted Kennedy", dijo Michael Prupas, presidente ejecutivo de Muse Entertainment en un comunicado de prensa. "Perry y Katy Holmes fascinarán a la audiencia cuando le den vida a estos célebres americanos."
El proyecto, que empezará a filmarse en mayo en la ciudad de Toronto, se enfocará en la vida de Edward "Ted" Kennedy, quien formó parte por casi 47 años del Senado de los Estados Unidos luego del asesinato de sus hermanos John y Robert.
Las dificultades de su vida publica y privada, la obsesión con el mundo de la política y la necesidad de perpetuar el legado de su familia serán el eje central de este drama. Holmes interpretará nuevamente a Jackie Kennedy Onassis luego de haberle dado vida en The Kennedys, una miniserie estrenada en 2011.

The Kennedys: After Camelot está basada en el libro de J. Randy Taraborrelli titulado After Camelot: A Personal History of the Kennedy Family 1968 to the Present y se estrenará en 2017.
Perry, el eterno Chandler Bing de la serie Friends, al parecer no deja de trabajar, pues además se encuentra protagonizando la obra teatral The End of Longing en el West End de Londres, proyecto en el que debutó como dramaturgo.

Por si fuera poco, el próximo 7 de abril Perry vuelve a la televisión con la segunda temporada de The Odd Couple a través de CBS.