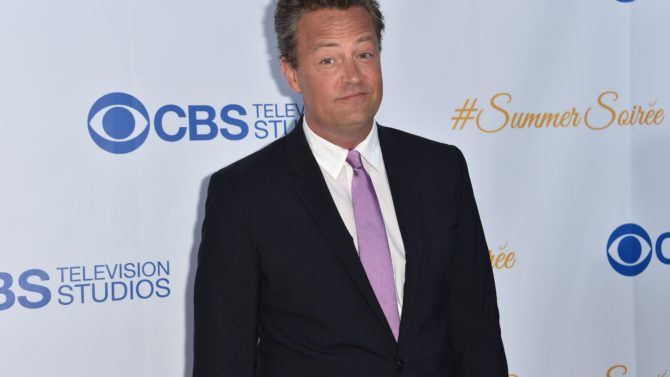 Matthew Perry reveló durante una entrevista que sostuvo con BBC Radio 2 que no recuerda algunos de los episodios que grabo para Friends, ya que en muchos de ellos "no estaba en sus cabales" debido al abuso de las drogas y del alcohol en la que el actor se vio sumergido por mucho tiempo.
Cuando el entrevistador le preguntó cuál era, desde su punto de vista, el peor episodio del show, el intérprete respondió que probablemente fue algún capítulo televisado entre la tercera y la sexta temporada, ya que no se acuerda de ninguno de ellos. Por si nunca viste Friends, Perry le dio vida a Chandler Bing en el programa que protagonizó junto a Jennifer Aniston, Courteney Cox, Lisa Kudrow, Matt Leblanc y David Schwimmer.
El actor de 46 años de edad entró a rehabilitación en dos ocasiones para tratar su alcoholismo y adicción al Vicodin, lo que lo llevó a crear un centro llamado "Perry House" para prestarle ayuda a otras personas que padecen de problemas de drogas.
Perry no asistió a la épica reunión de los actores de Friends, llevada a cabo este domingo 24 de enero, por andar preparándose para The End of Longing, su nueva obra de teatro. Esta congregación por parte del elenco del famoso sitcom será parte de un especial televisivo dedicado al director de televisión James Burrows que se transmitirá el 21 de febrero a través de NBC.