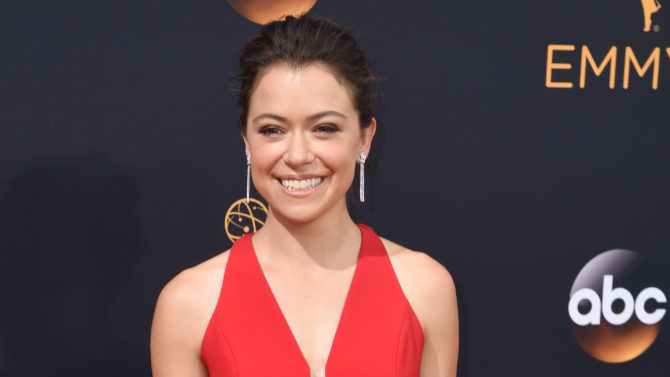 El Emmy a Mejor actriz en una serie dramática lo ganó Tatiana Maslany durante la ceremonia número 68 de estos premios que se realiza en el Microsoft Theater en Los Ángeles, California.
"Me siento en deuda con muchas personas", dijo la actriz de 30 años al momento de recibir el premio por su papel de Sarah Manning en la serie Orphan Black.
VER TAMBIÉN Premios Emmy 2016: Jeffrey Tambor pide oportunidad para los actores transexuales 
La actriz canadiense agregó que formar parte de esta serie representa el "trabajo de sus sueños" y expresó: "Me siento afortunada de formar parte de una serie que pone a las mujeres como centro de su historia".
Viola Davis de How To Get Away With Murder, Robin Wright de House of Cards, Claire Danes de Homeland y Keri Russell de The Americans también fueron las actrices nominadas en esta categoría.