¡Ay, Dios mío, otro famoso desnudo en portada!
Neil Patrick Harris lo enseña todo – pues casi todo – para la nueva portada de Rolling Stone.
El actor de "How I Met Your Mother" posa con un sombrero cubriéndole sus partes íntimas.
Fotografiado por el controversial Terry Richardson, el actor abiertamente gay habla con la revista sobre su relación con su comprometido David Burtka, cómo se volvió más femenino para su papel en la obra "Hedwig and the Angry Inch" de Broadway, y su experiencia saliendo del closet.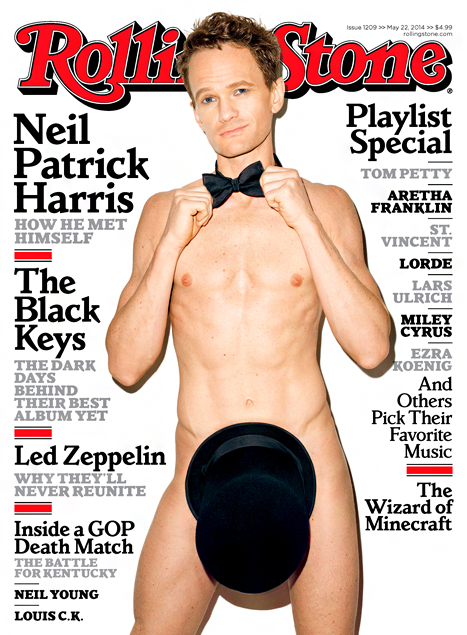 "Necesito comer más," dijo Harris en la publicación, ya que ha perdido muchos kilos para su nuevo personaje. "Estoy intentando verme más femenino, cambiando mi figura. Pero me estoy quedando sin energía y me está afectando mi estado de ánimo."
VER TAMBIÉN: Rihanna topless en portada de Lui
Ahora el actor de 40 años se siente más seguro de si mismo. En el 2006 anunció su homosexualidad y aceptarse públicamente le ayudó en su vida personal y en su trabajo.
VER TAMBIÉN: Ellen Page agradece a Ellen DeGeneres por inspirarla a salir del closet
"Una vez que todas las cartas estuvieron sobre la mesa me dieron más oportunidades que nunca," comentó Neil sobre su carrera en Hollywood.
¿Qué tal la portada?