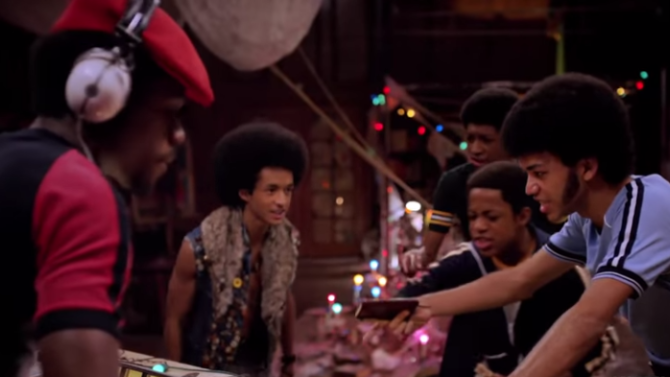 El drama musical The Get Down, del cineasta australiano Baz Luhrmann, ya tiene su tráiler y fecha de estreno de los primeros seis capítulos en Netflix.
La trama está ambientada en la ciudad de Nueva York en los años 70, a medio camino entre los últimos días de la música disco y los inicios del hip-hop, y contada a través de la vida, la música, el arte y el baile de unos adolescentes del Bronx que cambiaron el mundo.
La serie está protagonizada por Justice Smith, de 20 años, quien da vida al personaje de Ezekiel mientras que Mamoudou Athie se mete en la piel de uno de los pioneros del género hip-hop, Grandmaster Flash.
The Get Down cuenta en su elenco con estrellas como Jaden Smith, Shameik Moore, Herizen Guardiola, Jimmy Smits, Giancarlo Esposito y otros artistas nóveles con prometedoras carreras.
El proyecto de Luhrmann cuenta con la colaboración del artista de hip-hop Nas, como productor ejecutivo; el co-creador y libretista ganador de un Pulitzer, Stephen Adly Guirgis; el mismo Grandmaster Flash como productor asociado y consultor, y el historiador de hip-hop Nelson George.
El próximo 12 de agosto se estrenarán los primeros seis episodios de una hora de duración de The Get Down a través del servicio de streaming de Netflix. Los restantes siete episodios de la temporada estarán disponibles en 2017.