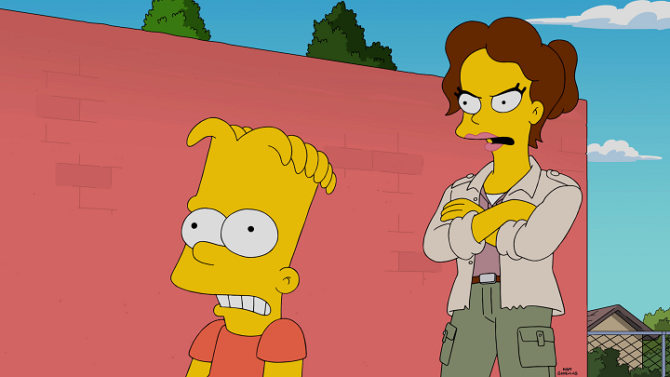 Sofía Vergara se convertirá en un personaje de The Simpsons en el nuevo capítulo del popular programa animado. La actriz colombiana prestará su voz para darle vida a Ms. Berrera, la nueva maestra en la escuela Springfield Elementary a la que asisten los chicos de la serie.
Así lucirá la intérprete cuando se convierta en uno de los personajes amarillos:
De acuerdo a la descripción oficial de este episodio titulado "Teenage Mutant Milk-Caused Hurdles", Bart quedará flechado por esta nueva maestra a quien tratará de enamorar a como dé lugar. Mientras tanto, Homer decide comprar una nueva marca de "leche" que causa que tanto Bart como su hermana Lisa entren en el ciclo de la pubertad. Esta será la primera vez que Vergara preste su voz para este famoso show.
La estrella de Modern Family acaba de pasar las fiestas de fin de año junto a su familia. A través de las redes sociales, la actriz compartió fotografías de su celebración, que incluyó una cena formal para después darle inicio a una gran fiesta. Su amado y nuevo esposo Joe Manganiello no pudo faltar, y por supuesto tampoco su adorado hijo Manolo.
El episodio de Sofía Vergara en The Simpsons será transmitido este domingo 10 de enero a través de la cadena FOX, ¡no te lo puedes perder!