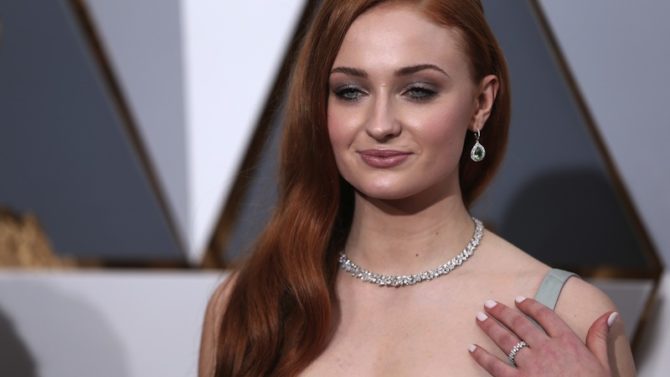 Sophie Turner, Sansa Stark en Game of Thrones, hizo -sin querer- una revelación sobre lo que pasará en la nueva temporada del alabado show.
Durante la alfombra roja de los premios Oscar, la actriz saludó a la prensa, posó ante los fotógrafos y fue entrevistada por Giuliana Rancic de E! Online. Durante la corta conversación, Turner habló de sus proyectos futuros y de los nuevos eventos que tomarán lugar en Game of Thrones.
"Iba leyendo el guión y [haciendo el gesto de pasar las páginas] veía muerte, muerte, muerte, muerte. Ah ok, esta temporada me salvo", expresó la británica de 20 años, revelando así el destino de su personaje, agregando que "probablemente" esta sea una de las mejores temporadas de la serie de HBO. La nueva tanda de capítulos de Game of Thrones comienza el 24 de abril.
https://platform.vine.co/static/scripts/embed.js
Mientras tanto, Turner trabaja en X-Men: Apocalipsis. En el filme, el cual está pautado a ser estrenado este año, actuará de la mano de Jennifer Lawrence, Michael Fassbender y Olivia Munn. La actriz también forma parte del elenco de Alone, que también llegará a cines en 2016, largometraje donde comparte pantalla con Mark Kassen y Ray Liotta.