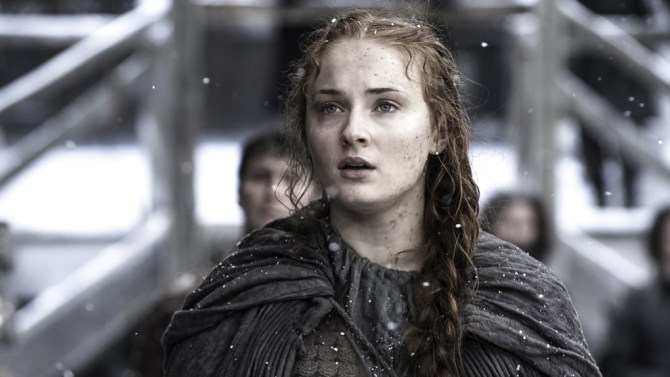 Sophie Turner se entrevistó con Variety en la alfombra roja de la última entrega de los premios Emmy y dio una pista sobre lo que pasará en las dos últimas temporadas de Game of Thrones.
"Es muy triste. Se siente como que las cosas se están terminando y llegando a su fin. La gente se está quedando en Belfast un poco más de tiempo para estar cerca de los otros, porque esto no va a pasar otra vez".
Enseguida, la actriz que interpreta a Sansa Stark reveló que aún tienen una temporada más, "o bueno, no todos nosotros". ¿Cuáles de los personajes no estarán en la octava temporada? Tendremos que esperar.
Por su parte, Nikolaj Coster-Waldau, quien interpreta a Jaime Lannister, reveló que los habrá muchos reencuentros. "Empezamos a ver que en la temporada 6, algunos personajes que se reunieron en el primer episodio de la temporada 1 que se vuelven a encontrar y vas a ver que empieza a pasar más a menudo".
La séptima temporada de Game of Thrones regresa a HBO en el verano de 2017.