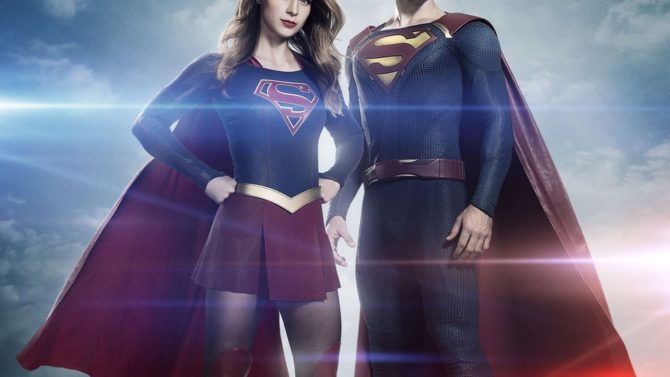 La cadena de televisión CW brindó este 28 de julio un primer vistazo a Tyler Hoechlin como Superman, papel que interpretará en la segunda temporada de Supergirl, serie protagonizada por Melissa Benoist.
En la segunda entrega de este show, Hoechlin, quien se dio a conocer por su participación en Teen Wolf, será el nuevo Clark Kent, quien visitará a su prima Kara Zoe-El (Benoist) en National City.
Kiersten Ronning, diseñadora de vestuario de este programa, fue la encargada de elaborar esta versión del icónico traje de uno de los superhéroes más famosos del mundo. Como se puede apreciar en la siguiente imagen, el atuendo mantiene similitudes con el diseño que Henry Cavill vistió en los filmes Man of Steel y Batman v Superman: Dawn of Justice, portando la famosa insignia del hombre de acero en rojo y amarillo.

La segunda temporada de Supergirl llegará a las pantallas de TV en octubre a través de la señal de CW. ¿Qué te parece Tyler Hoechlin como Superman?