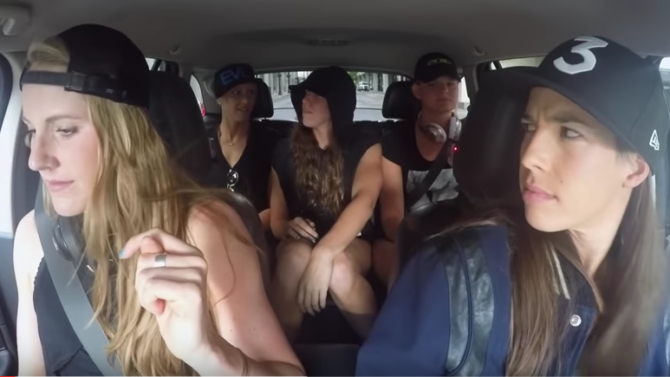 El equipo de natación de los Estados Unidos sacó a relucir un nuevo talento además del deporte y es que los integrantes del team USA se divirtieron de lo lindo haciendo karaoke en un carro.
Michael Phelps, Missy Franklin, Madeline Dirado, Dana Vollmer y sus compañeros disfrutaron cada canción e hicieron un recorrido por diferentes épocas, incluyendo por ejemplo el tema del programa That 70's Show, "In the Street"y algunos más modernos como "What Do You Mean?", de Justin Bieber.
Un poco de hip hop.
Por supuesto no pudo faltar un rato de humor en la canción "Welcome to My House" de Flo Rida.
Mira el video completo: