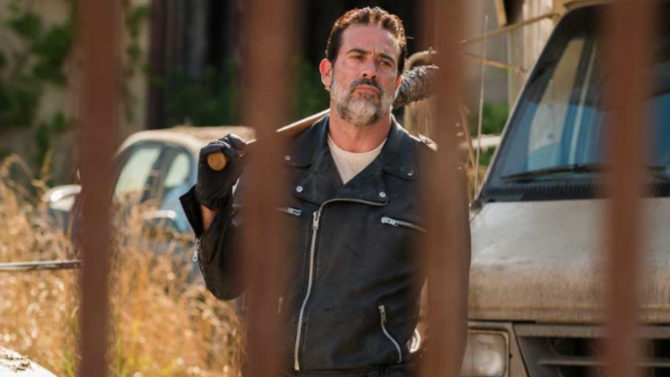 El regreso a Alexandria de Rick y su grupo tras los brutales asesinatos cometidos por Negan en el primer episodio de la séptima temporada de The Walking Dead será todo un acontecimiento. Esto teniendo en cuenta que el cuarto episodio del seriado tendrá una duración de 85 minutos, según lo reportado por Entertainment Weekly.
VER TAMBIÉN Todo lo que debes saber sobre King Ezekiel, el nuevo personaje de 'The Walking Dead'
El tercer episodio de la nueva temporada se centrará en lo que le ocurre a Daryl tras haber sido  capturado por Negan y sus hombres, por lo que tendremos que esperar una semana más para saber cómo reaccionan los residentes de Alexandria a las trágicas muertes de Glenn y Abraham a manos del temido villano, quien además se convertirá en su líder.
Hasta el momento los dos primeros episodios de la nueva temporada del popular seriado del AMC y el tercero, que será transmitido el próximo 6 de noviembre, han tenido una duración de 60 minutos. Los quince minutos adicionados al cuarto episodio, que saldrá al aire el 13 de noviembre, se pueden deber a la primera visita de Negan a Alexandria, un acontecimiento que marcará un antes y después para los residentes de esta comunidad.
VER TAMBIÉN Los personajes más queridos de 'The Walking Dead' que han muerto en la serie [FOTOS]
"Esta temporada se trata de reconstruir y sobre la manera en la que los personajes lidian con el trauma y la pérdida después de este brutal ataque", aseguró Andrew Lincoln en una entrevista reciente sobre lo que se viene en los próximos episodios de la serie.
The Walking Dead se transmite todos los domingos a partir de las 9 de la noche en AMC.