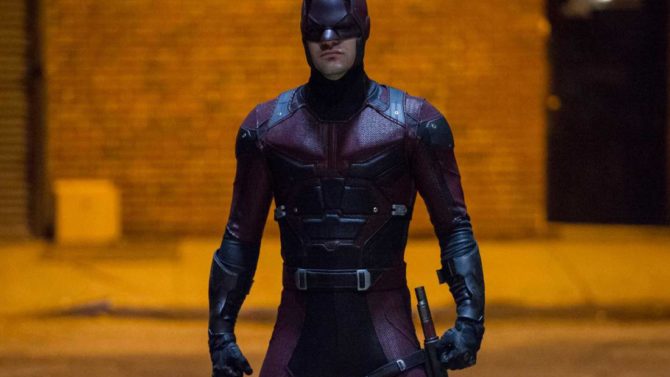 ¡Atención fanáticos de Daredevil! La primera foto de The Punisher ha sido publicada por Entertainment Weekly.
Este famoso antihéroe del universo de Marvel es interpretado en esta oportunidad por Jon Bernthal, actor que saltó a la fama por darle vida a Shane en The Walking Dead. El personaje aparecerá desde el primer capítulo de la segunda temporada del show de Netflix.
La editorial reporta que existía un dejo de preocupación entre los seguidores del show desde que Steven S. DeKnight, creador de la muy bien recibida primera temporada, decidió dejar de trabajar en el seriado dejando al mando a Doug Petrie y a Marco Ramírez, quienes se desempeñaron como guionistas en la primera tanda de episodios. Según declaraciones de estos dos escritores, los nuevos capítulos se centrarán en la enemistad entre Daredevil y The Punisher.
Por si fuera poco, Entertainment Weekly afirmó además haber visto los dos primeros episodios de la segunda temporada, confirmando que el programa de televisión sigue mejor que nunca, con mucho más romance y acción.
¿De qué tratarán las cosas en esta oportunidad? No se saben muchos detalles, solo que Daredevil se entrará a puñetazos en repetidas ocasiones con The Punisher y al parecer tendrá mucho más sexo cuando reconecte con un viejo amor. Sí, estamos hablando de la popular Elektra (Elodie Yung), a quien podemos ver jugando billar con el superhéroe en la siguiente fotografía.
La mujer que ves arriba -por si no lo sabías- es uno de los intereses amorosos más importantes de Daredevil en la historieta en la que se basa este show, personaje que promete ponerle las cosas aún más difíciles al héroe del cuento.
Daredevil regresa a través de Netflix en 2016.