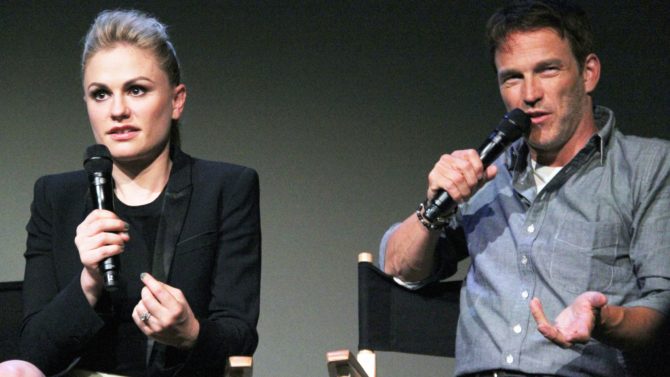 Una adaptación teatral de la exitosa serie de HBO True Blood estaría en desarrollo, según informa The New York Post, que publica que la misma está siendo dirigida por Pam McKinnon, ganador de un premio Tony en 2013 por su trabajo de dirección en la nueva versión de Who's Afraid of Virginia Woolf?
La autora Elizabeth Scott, mejor conocida por su novela Living Dead Girl, estaría a cargo del guión, mientras que Nathan Barr, se encargaría de la música.
Hay rumores de que Allan Ball, el creador de la exitosa serie protagonizada por Anna Paquin y Stephen Moyer, sería también parte de la producción de la obra teatral musical, que contaría con actores habituales del circuito teatral de Broadway como Ellen Foley, Ann Harada y Claybourne Elder.
Tal como la serie, que culminó tras siete temporadas en 2014, True Blood estaría ambientado en el pueblo ficticio de Bon Temps, en Luisiana, donde vampiros y otras criaturas sobrenaturales como lobos y brujas viven junto a los humanos.
Si True Blood se convierte en la esperada puesta en escena, los efectos especiales serían del asombro y satisfacción no solo de sus fanáticos sino también de muchos.