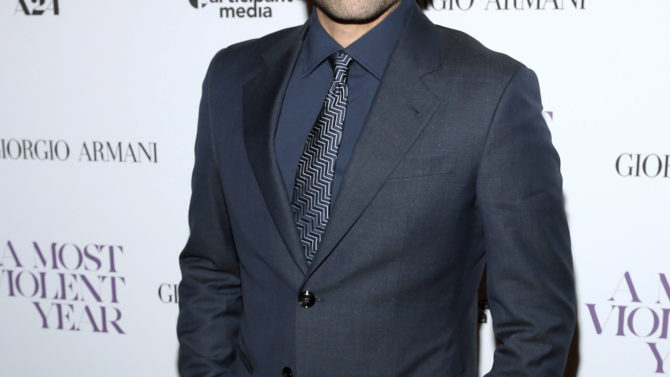 News broke on Wednesday, December 17, that the United States plans to restore full diplomatic relations with Cuba and will open an embassy in Havana for the first time in more than 50 years. The historic move came after the release of an American intelligence agent who had been in captivity in a Cuban prison for 20 years, and an American contractor, Alan P. Gross, who had been captive for five. In exchange, the U.S. released three Cuban spies who had been imprisoned in the U.S. since 2001.
Secret talks were held over the last 18 months between Barack Obama and Cuban President Raúl Castro, encouraged by Canada and Pope Francis. Establishing direct contact between leaders of the two countries for the first time in half a century, Obama and Castro reportedly had a phone call on Tuesday to finalize the deal.
Calling the embargo on Cuba a failure, Obama addressed the nation in a televised speech Wednesday morning, stating: "We will end an outdated approach that for decades has failed to advance our interests and instead we will begin to normalize relations between our two countries."
He went on to describe the current U.S. policy toward Cuba as "rigid" and one "that's rooted in events that took place before most of us were born." One of the key changes Obama addressed was increased connectivity for Cuban citizens. "I believe in the free flow of information, unfortunately our sanctions have denied Cubans access to technology that has empowered individuals around the globe, so I've authorized increased telecommunications connections between the United States and Cuba," he stated.
The President ended with a quote from Cuban poet José Martí directed at the Cuban people: "Liberty is the right of every man to be honest."
"Today I'm being honest with you," he continued. "We can never erase the history between us, but we believe that you should be empowered to live with dignity and self-determination. Cubans have a saying about daily life — no es fácil [it's not easy]. Today the United States wants to be a partner in making the lives of ordinary Cubans a little bit easier."
Castro's statement on Cuban airwaves on Wednesday echoed Obama's sentiments, although he warned that there is still a long road to "resolve the heart of the matter."
"We have been able to make headway in the solution of some topics of mutual interest for both nations," Castro told Cubans. "President Obama's decision deserves the respect and acknowledgment of our people."
The Vatican also released a statement: "The Holy Father wishes to express his warm congratulations for the historic decision taken by the governments of the United States of America and Cuba to establish diplomatic relations, with the aim of overcoming, in the interest of the citizens of both countries, the difficulties which have marked their recent history,"
Reactions from Hollywood have been a mix of optimism and cynicism. Some, like Pitbull, arguably the most recognizable Cuban entertainer in the world today, have remained mum (Variety Latino reached out for comment, but as of mid-day Wednesday Pacific time, had not heard back).
Oscar-nominated actor Andy Garcia, who was born in Havana and has been very outspoken about his disapproval of the Castro regime in the past, even campaigning for the release of political prisoners, declined to comment when Variety Latino reached out to his publicist, as did actor Danny Pino of "Law & Order: Special Victims Unit."
In 1995, Garcia directed and starred in "The Lost City," about a wealthy Havana nightclub owner caught in the violent transition from Batista's corrupt regime to Castro's communist state. Ultimately, he flees to New York. Garcia himself came to Miami as a 2-year-old boy, after the failed Bay of Pigs Invasion. "I'm American completely, and I think I appreciate America more than a lot of Americans do," he told The Guardian in 2010. "In fact I know I do. Because America has offered me the freedoms that were taken away from me in Cuba, and so I have an enormous appreciation and respect and gratitude for that country, and I value what it stands for."
Garcia has often said he will not return to his home country until the demise of the Castro regime.
Oscar Isaac
In an exclusive statement to Variety Latino this morning, while discussing his latest, critically acclaimed film "A Most Violent Year," Isaac said:
"I grew up in Miami, and to a certain extent you, as every person does, inherit a lot of your parents' ideas of things and of where you grow up, so I understand a lot [of the history]," said Isaac, whose mother is Guatemalan and father is Cuban. "The anger is still very much there but I think it's a good thing; I think it's about time [for a change]. There has been something that's been a little bit hypocritical about the isolation of Cuba versus our relations with China. It excites me because I am interested in going back — or going there in the first place; I've never been. It's a part of my heritage that I have not been able to really experience, unlike Guatemala, which I visit all the time."
William Levy
Cuban actor William Levy visited the Variety Latino studios to promote his latest film, "Addicted," recently, and spoke about why he left the island as a 14-year-old. "I did dream about a career in Hollywood because I grew up watching Andy Garcia, and I thought, if he can make it, and he's Cuban, why can't I? But I knew that I had to leave to make my dreams come true. And growing up in a country where you get a piece of bread per day, per person, no matter who you are, you grow up with this idea that we're all equal and knowing that life's worth isn't measured in how much you make, but in valuing what you already have. So everything that I have today, I appreciate it, and I share it."
Laz Alonso
The "Mysteries of Laura" star, of Afro-Cuban descent, sent this statement to Variety Latino:
"I am encouraged that after half a century of political stalemate, with no progress in either direction, President Obama has made headway in mending the relationship between both my homeland and that of my family's. I sincerely believe this is the first of many necessary steps towards helping the people of Cuba enjoy the freedoms that I have in exile."
Perez Hilton
In an exclusive statement to Variety Latino, the Cuban American media personality born Mario Lavandeira, said: "This is a great first step of several needed towards a free Cuba. The people of that island have been oppressed for long enough!"
Perez also tweeted about fulfilling his dream of watching Cuban pop icon Gloria Estefan play in a Cuba Libre:
Christina Milian
Variety Latino reached out to the Cuban American actress, singer and entrepreneur, whose docu-series "Christina Milian Turned Up" premieres in January on E!: "This is great news and something that young Cuban Americans have been hearing their parents talk about growing up and would hope to see and experience in their lifetime. This is such a monumental moment."
Other notables in Hollywood chimed in via Twitter:
Simmons referenced Jay Z and Beyoncé's controversial trip to the island back in April 2013, around the time of their fifth year wedding anniversary. Though the trip was properly licensed by the Office of Foreign Assets Control, the power couple received heavy criticism from those who viewed the trip as a violation of U.S. sanctions. Jay swiftly responded to the criticism in the form a song called "Open Letter":