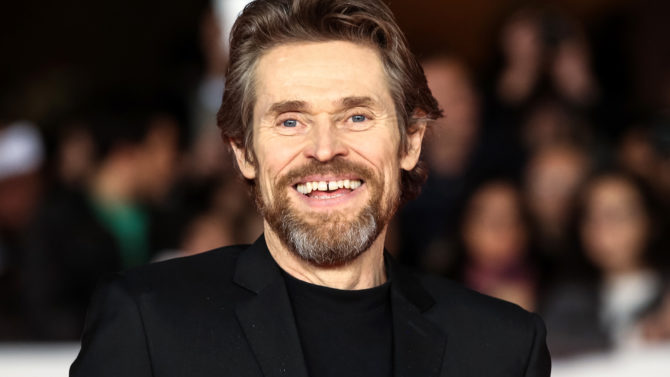 Willem Dafoe se ha unido oficialmente al elenco de Justice League: Part One, película dirigida por Zack Snyder que servirá como secuela de Batman v. Superman: Dawn of Justice, así lo confirmó The Hollywood Reporter.
Hasta los momentos lo único que se sabe del rol que interpretará el protagonista de Antichrist es que será uno de los aliados de los superhéroes que aparecerán en esta cinta, entre ellos Batman (Ben Affleck), Aquaman (Jason Momoa), Superman (Henry Cavill) y Wonder Woman (Gal Gadot).
Dafoe no es un extraño en el mundo de las películas sobre cómics. El reconocido intérprete le dio vida a The Green Goblin en la trilogía de películas de Spider-Man, dirigidas por Sam Raimi, que están protagonizadas por Tobey Maguire.
El guión de Justice League fue escrito por Chris Terrio. Justice League Part One se estrena el 17 de noviembre de 2017, mientras que la parte dos llegará a cines el 14 de junio de 2019. Se espera que el personaje de Dafoe aparezca en ambas partes de este mega largometraje.
Actualmente Justice League: Part One se encuentra en pleno rodaje.