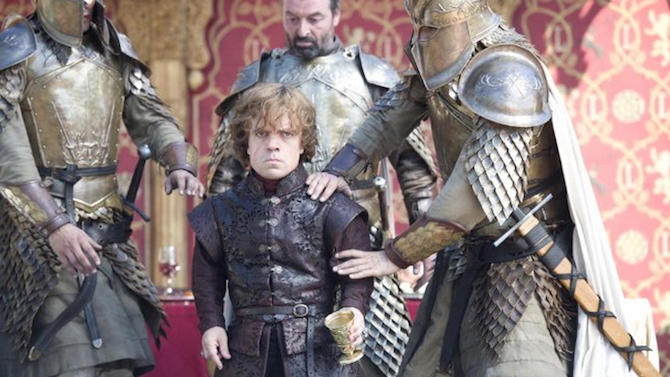 The popularity of HBO's "Game of Thrones" is going down in history.
According to  Nielsen, the hit fantasy series officially surpassed "The Sopranos" as the network's most-watched series ever, with Season 4 clocking in an average of 18.4 million viewers per episode.
That's 200,000 more than the most popular season of "The Sopranos" — which ended its run in 2007 after six seasons.
Game of Thrones author George R.R. Martin has previously given credit to the mob drama, starring James Gandolfini, for paving the way for his often violent and controversial stories to come to life on the small screen.
He told the Irish Independent, "The first episode of 'The Sopranos' was one of the great changing points in television history. You meet this guy, Tony Soprano. […] He seems like a very sympathetic guy. He's upset about ducks. You like him. Then, he's driving home. He sees this guy who owes him money and he runs him over with the car […] Maybe you don't like him so much but you are still… interested in him."
Another way the show may follow in the footsteps of "The Sopranos" is by going on a longer hiatus than usual. Martin has expressed a desire to finish his "Game of Thrones" book series before the show runs out of material to pull from.
 "The Sopranos" famously took a two-year break before the run of its sixth and final season.