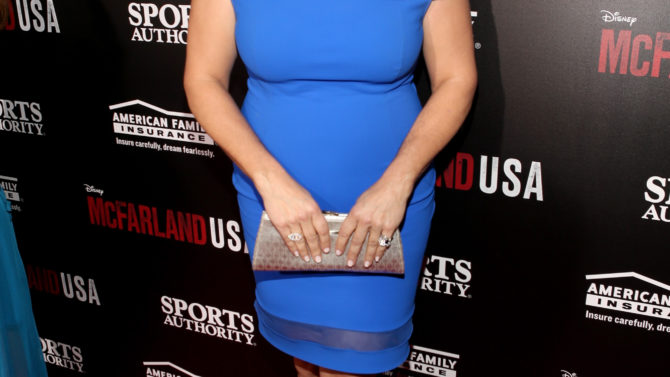 "McFarland, USA" is based on a true-life success story about minority underdogs who beat the odds. It's a film that will inspire, motivate and empower you and it also brings light to minorities and/or immigrants whose many valuable contributions to the United States go under acknowledged.
Directed by Nick Caro, "McFarland, USA" is about Jim White (Kevin Costner), a teacher who gets a job at McFarland High School in 1987 and starts a cross-country team with seven students who build a championship team by overcoming many obstacles.
We had the pleasure of speaking with Diana Maria Riva who plays Señora Juanita Diaz, the strict mother of three of the boys on the cross-country team: Danny, David and Damacio. Diana Maria shares with us what it means in her career to be part of this timeless film and also about her upcoming project with Eva Longoria.
Variety Latino: What was it like to be part of this inspiring movie?
Diana Maria: It's a dream come true. It's a wonderful story that needed to be told and it's a beautiful moment in my career to be able to portray Señora Diaz. It was a real honor and incredible to be part of it.
VL: In the film, your character stays true to the Latino culture. You were born in Ohio, but did you grow up in a home where there was a lot of Hispanic influences?
DM: My mom is Latina and our kitchen was always popping. When I was younger every summer we would go visit our family in the Dominican Republic and spend three to four months there. I submerged [myself] in the Latin culture while I was there so I was definitely not a stranger to it during the film. I experienced that family togetherness very much.
VL: Did you ever get to meet the real Señora Diaz?
DM: Oh my God, yes! It was amazing! We were filming a scene and they asked her to please come because I wanted to meet her. When I saw her I ran up to her and she is a darling, darling woman. A real powerhouse, humble and I admire her. She's great.
VL: What do you take away from this story?
DM: [What I took away was that] you never know at what point in your life you can get a gift from someone or maybe give a gift to someone. Jim White needed those boys as much as those boys needed him. You never know where or at what point in one's journey that life source can come from and you have to be open to accepting that gift that can be life changing.
VL: Next after "McFarland, USA" you will be working with Eva Longoria on her new television series "Telenovela." Tell us more about that upcoming project.
DM: I am thrilled! This project stars Eva Longoria as the queen of all telenovela actresses. I play her best friend who is also her wardrobe designer and her make-up girl. We're both trying to figure out our lives behind that glamorous telenovela world. There are wonderful characters in the show like Jencarlos Canela … it's shaping up to be an amazing project. I can't wait!