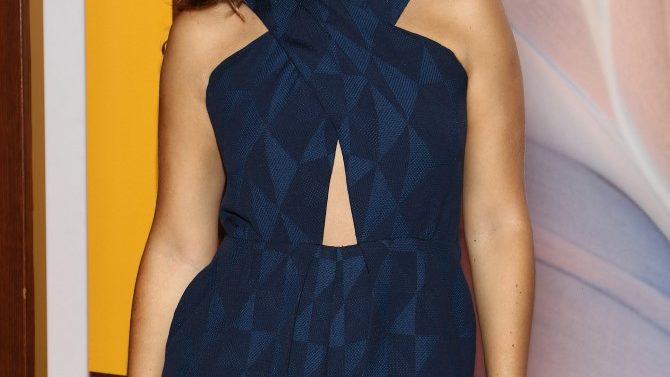 Lorenza Izzo is taking over Hollywood one horror film at a time. Izzo made her acting debut in the Chilean comedy Que pena tu boda directed by Nicolás López. She reunited once again with López in Qué pena tu familia and the 2012 horror film Aftershock. 
"As Latinos we are at a very interesting stage in the industry," said Izzo. "Cultures are interconnecting and it's important to show those differences. We shouldn't focus on stereotypes. What offends me is when we are not given the opportunities to be all types of characters."
In 2013, the Lee Straserg Academy alumna was offered a role in the Netflix series Hemlock Grove, which was renewed for its third and final season. This year she'll star in Eli Roth's Green Inferno, a horror  film about a group of activists who travel to the Amazon to save the rain forest only to encounter a group of cannibals. Roth and Izzo wedded in 2014.
The couple worked together once again in the highly anticipated thriller Knock Knock, which stars Keanu Reeves and Ana de Armas.
"Each project is very dear to me and I learn new things from each one. The last film I did with Ana de Armas and Keanu Reeves was probably one of the most important projects for me," said Izzo. "We had a great relationship. It was amazing what I was able to achieve with these two actors. Hopefully the film leaves the audience with a variety of positive emotions. It takes many risks."
Variety Latino's 10 Latinos to Watch, honors 10 actors for their contributions to film and television. The honorees: Diego Boneta, Karla Souza, Stephanie Sigman, Luis Gerardo Méndez, Diane Guerrero, Natalie Martinez, Raúl Castillo, Maite Perroni, Miguel Gómez and Lorenza Izzo.