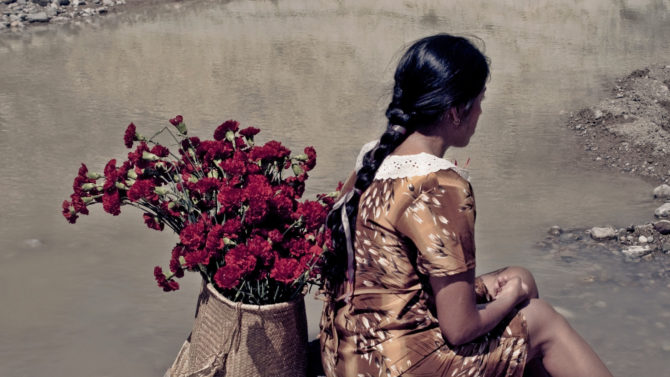 The Mexican Academy of Cinematic Arts and Science (AMACC) announced the list of films that will compete to become Mexico's Oscar entry in the Best Foreign Language Film category at the 88th Academy Awards.
The list includes titles that represent the diversity of Mexican cinema today, from festival winners and art house films, to the more commercial productions, and even a couple documentaries representing the country's non-fiction storytellers. Among the films being considered there is Gloria, a biopic about famed Mexican pop star Gloria Trevi, romantic comedy Tiempos Felices, internationally acclaimed works like La Tirisia or 600 Miles, the latter one stars American thespian Tim Roth.
All 14 films are also being considered to be submitted as Mexico's official entry for the Spanish Goya Awards. For this award Mexico is also considering three other films that didn't qualify to be considered for an Academy Award under AMPAS' rules: Carmín Tropical, Las Oscuras Primaveras, and Alaide Foppa La Sin Ventura.
Last year AMACC chose historical biopic Cantinflas as the country's Oscar submission but the film failed to garner a nomination. Mexico was last nominate in the category in 2011 with Alejandro González Iñárritu's Biutiful. The country has never won the statuette for Best Foreign Language Film.
Here is the full list of films being considered:
600 Millas
Dir. Gabriel Ripstein 
Cuatro Lunas 
Dir. Sergio Tovar Velarde 
Eco de la Montaña
Dir. Nicolás Echeverría 
Eco de la Montaña
Dir. Nicolás Echeverría 
Eddy Reynolds y los Ángeles De Acero 
Dir. Gustavo Moheno 
Elvira, te daría mi vida pero la estoy usando 
Dir. Manolo Caro 
En El Último Trago
Dir. Jack Zagha Kababie 
Estrellas Solitarias 
Dir. Fernando Urdapilleta 
Gloria 
Dir. Christian Keller 
La delgada línea amarilla 
Dir. Celso R. García 
La Tirisia
Dir. Jorge Pérez Solano 
Tiempo Suspendido
Dir.  Natalia Bruschten 
Tiempos Felices 
Dir. Luis Javier M. Henaine
Una Última y Nos Vamos 
Dir. Noé Santillán-López
Viento Aparte 
Dir. Alejandro Gerber Bicecci