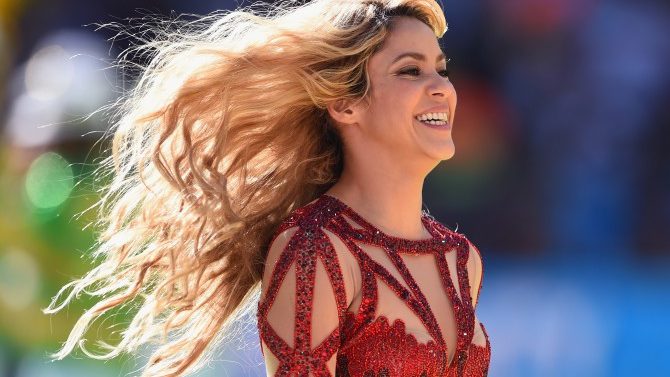 What a surprise it was for fans of Shakira and Gerard Piqué to finally get a glimpse of their new baby, Sasha Piqué Mebarak.
On Wednesday, Feb. 4 the singer shared the first picture of the newest member of the family on her Facebook and Instagram page with the caption, "I have Daddy's feet, it looks like I've been playing football my whole life."
While we only get to see his little bare feet with the hospital tag still on, it's enough to make all of us go "Awww."
Little Sasha arrived into the world on Jan. 29 in Barcelona, where the family currently resides. The happy couple announced his arrival on their social media pages letting everyone know that both "the mother and child are in excellent health."
On February 2nd, Shak and Piqué's birthdays, it was reported that the couple got to take their newest bundle of joy home, which was the best birthday gift they could have gotten.
The name Sasha is of Greek and Russian descent and means "defender of mankind" and "warrior." Sasha is the newest addition to the Piqué Mebarak family which also includes Milan who recently turned 2-year-old.
Congratulations to the happy family!